7 Unique Bubble Tea Flavours to try this weekend
Most of us will not forget that a few months ago, we were deprived of our favourite bubble tea due to Circuit Breaker. People came up with all sorts of ways to satisfy their BBT fix, such as making their own version at home or ordering online. Now that all the bubble tea stores are back in business, explore these seven distinctive bubble tea flavours!
1. Gong Cha x Häagen-Dazs Bubble Tea Ice Cream Float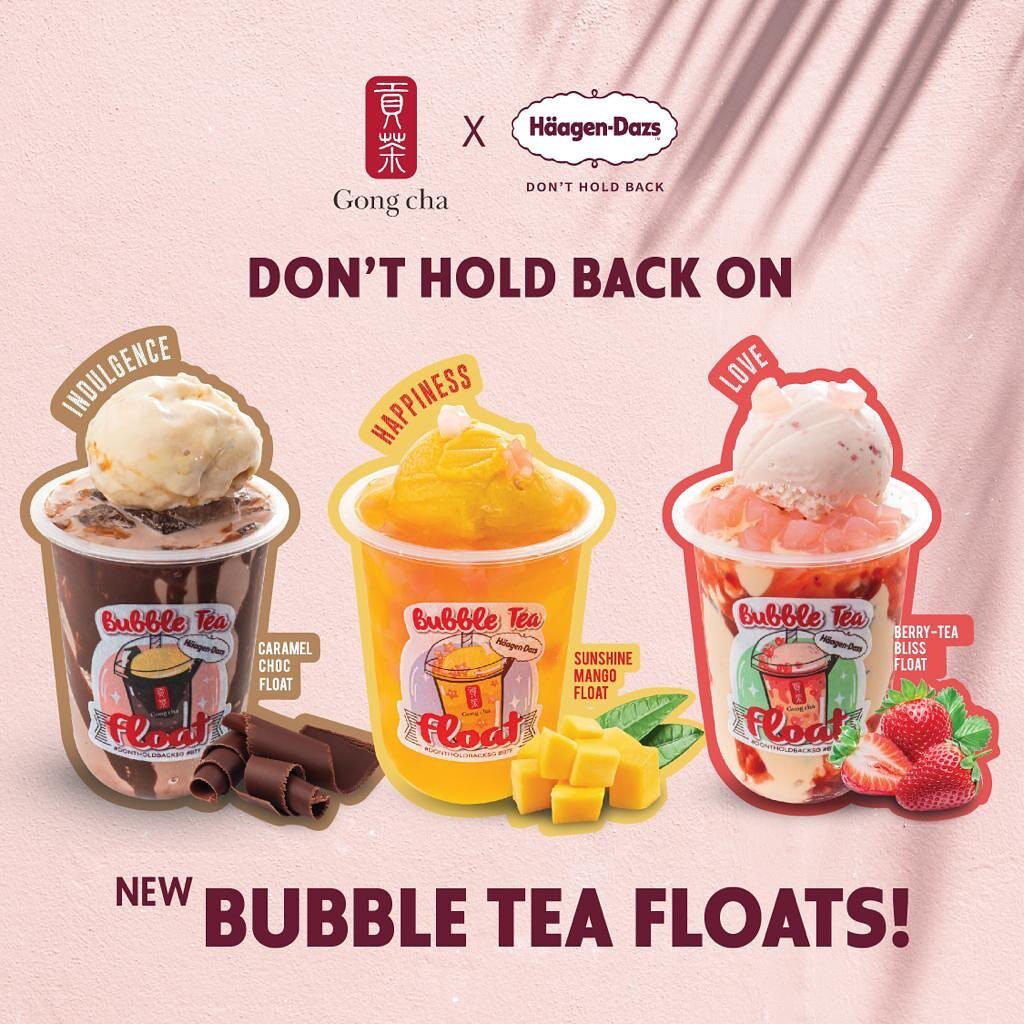 Ice cream and BBT lovers rejoice! Now you can enjoy these two sugary goodness together. The two global brands, Gong Cha and Haagen-Dazs have collaborated to launch three new permanent drinks under the Bubble Tea Floats (BTF) range. They are on sale from today at 21 selected Gong Cha outlets, go on and indulge in these sweet treats!
2. LiHO Shizuoka Matcha Series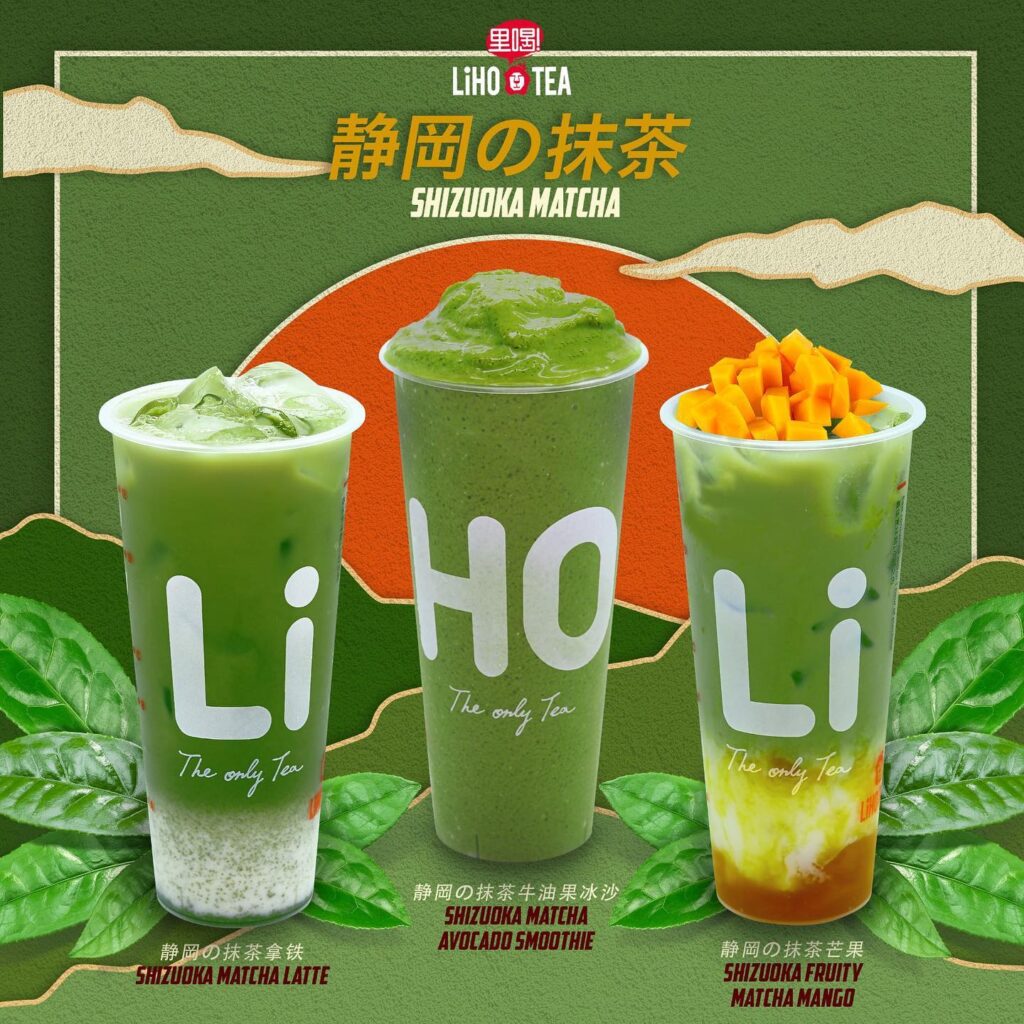 Experience a taste of Japan with this newly launched Shizuoka Matcha series! Using only premium grade matcha and real milk, this indulgent smoothie is perfectly balanced between bittersweet and creamy. Enjoy 50% off your second cup when you purchase at selected LiHO outlets, promotion ends today (23rd Oct) so don't miss it! Check out the outlets here>
3. The Alley Crunchy Milk Tea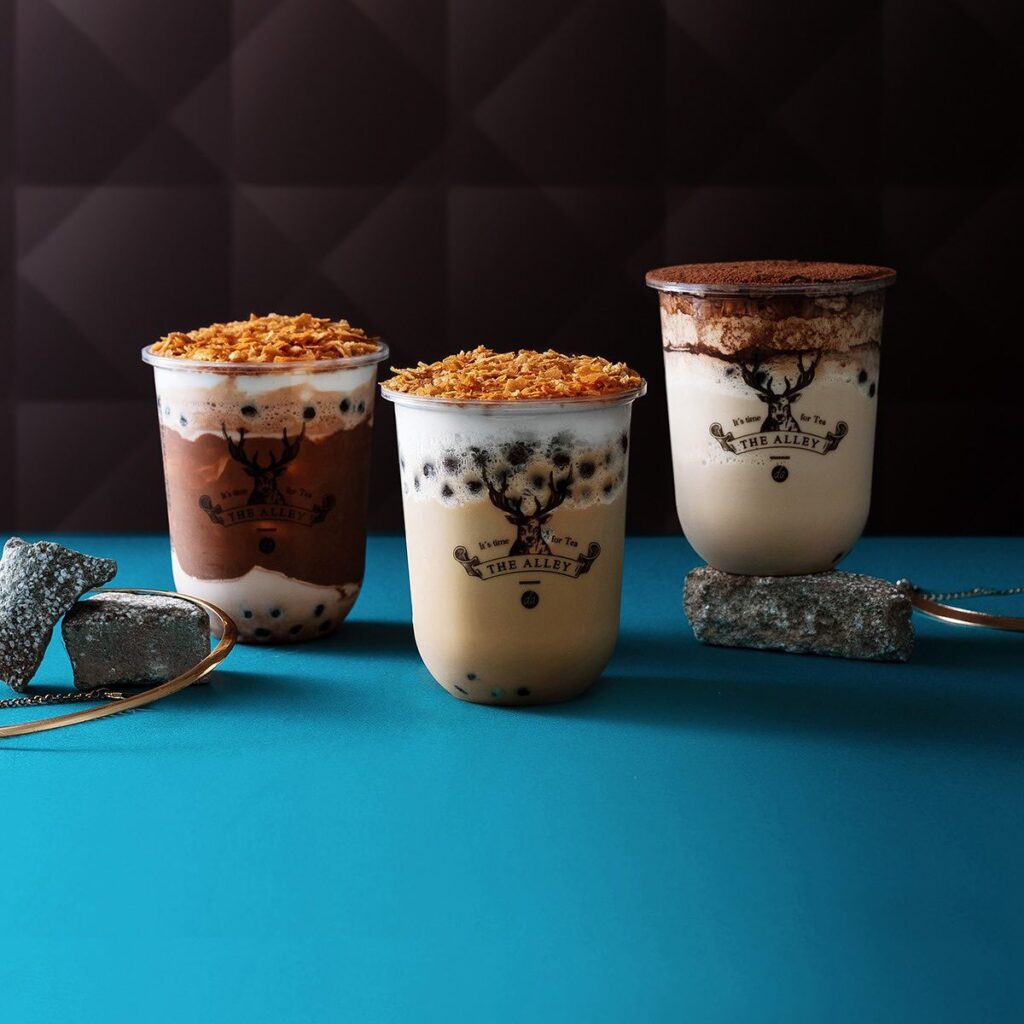 The highlight of the drink is the generous sprinkling of butter crisps! The Alley recently launched 3 new flavours: Crunchy Cocoa Milk Tea, Crunchy Tiramisu Milk, and Crunchy Brown Sugar Milk Tea. If you're looking for a milk tea with a kick, this flavourful milk tea is definitely up your alley.
4. Playmade Pink Cactus Smoothie With Pink Cactus Pearls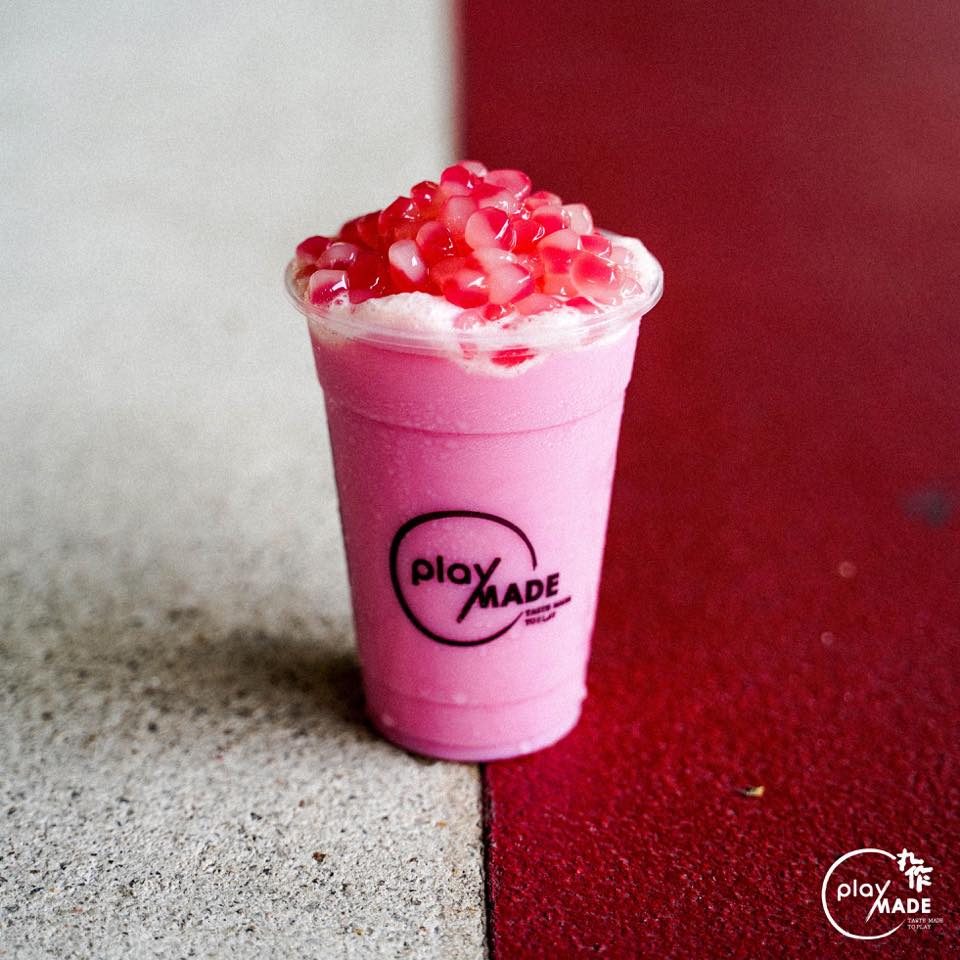 What is Pink Cactus, you ask? It is a cactus which can only be found in the Penghu province of Taiwan. The pearls are made from the pink pulp of the cactus and have a slightly floral and tangy aftertaste. The mesmerising pink hue of this signature drink is bound to brighten up your day!
5. Woobbee Dark Chocolate Oolong Oat Milk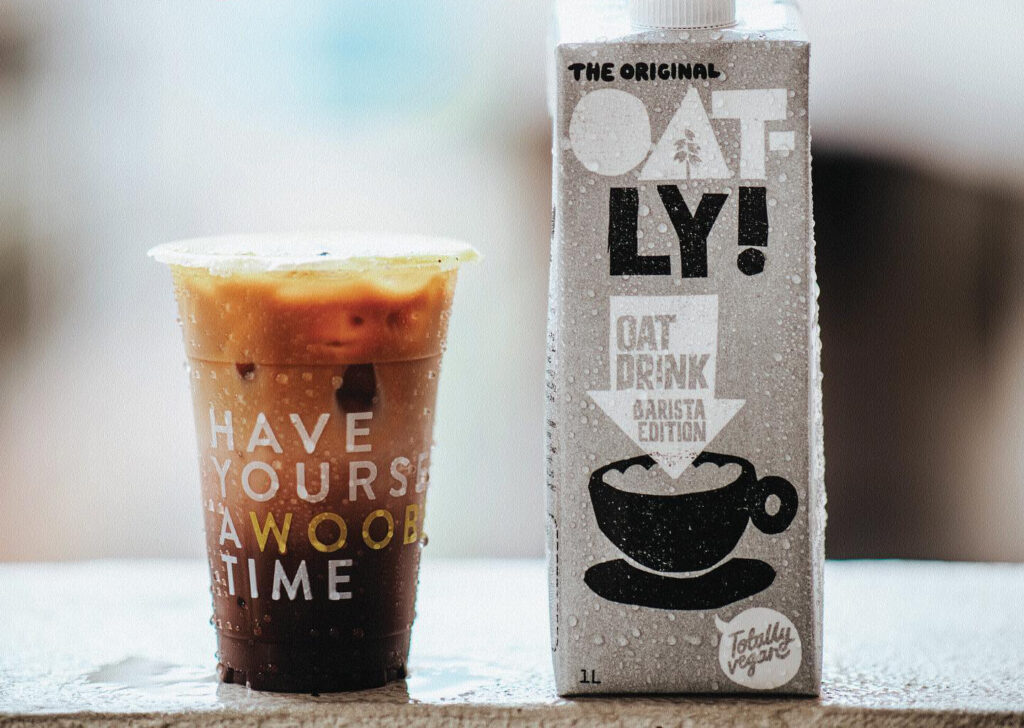 Aside from the coming up with popular local flavour, Pei Pa Koa Herbalmint Milk tea, Woobbee just launched the Dark Chocolate Oolong Oat Milk last week. For chocolate and oolong tea lovers, this new Woobbee drink is definitely one to try!
6. Yomie's Rice x Yogurt Yomie's Purple Rice Yogurt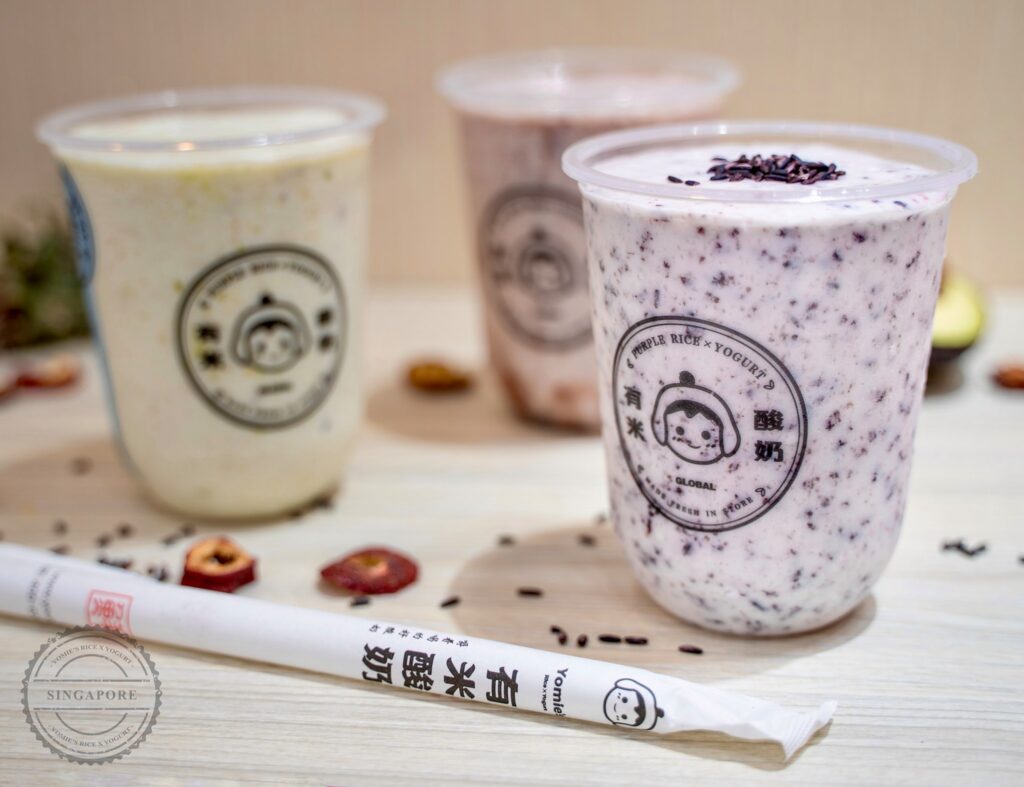 For the healthy-conscious BBT lovers, the Purple Rice Yogurt is just for you. Yomie's purple rice is not your regular purple rice, as they added the best nutrition to the yoghurt drinks using a secret method. And their yoghurt is cultured for at least 24 hours to maximise the number of live probiotics possible. Now you can indulge in a gut-friendly bubble tea guilt-free!
7. SMÖÖbar Bailey's Fresh Milk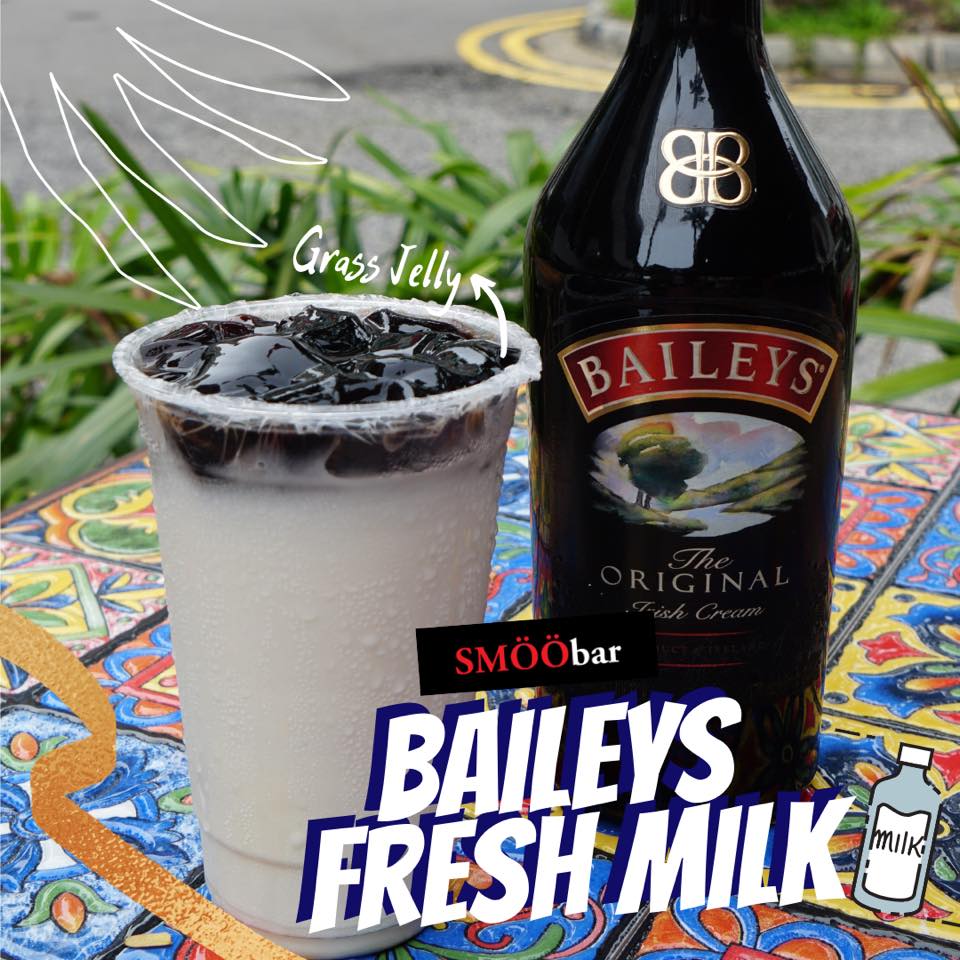 For those love alcohol and milk tea, why not enjoy both at the same time? An unconventional spin to the bubble tea, SMÖÖbar launches a series of alcoholic milk tea such as Bailey's Fresh Milk, Soju Yakult, and even Alcoholic Milo! If you're in a mood for a party, get your boozy BBT fix at SMÖÖbar!