Must-try Traditional Tang Yuan with Matcha and Yam Flavours
If you're craving a nice and warm dessert after a meal, indulge in a bowl of comforting peanut soup at 75 Ah Balling Peanut Soup!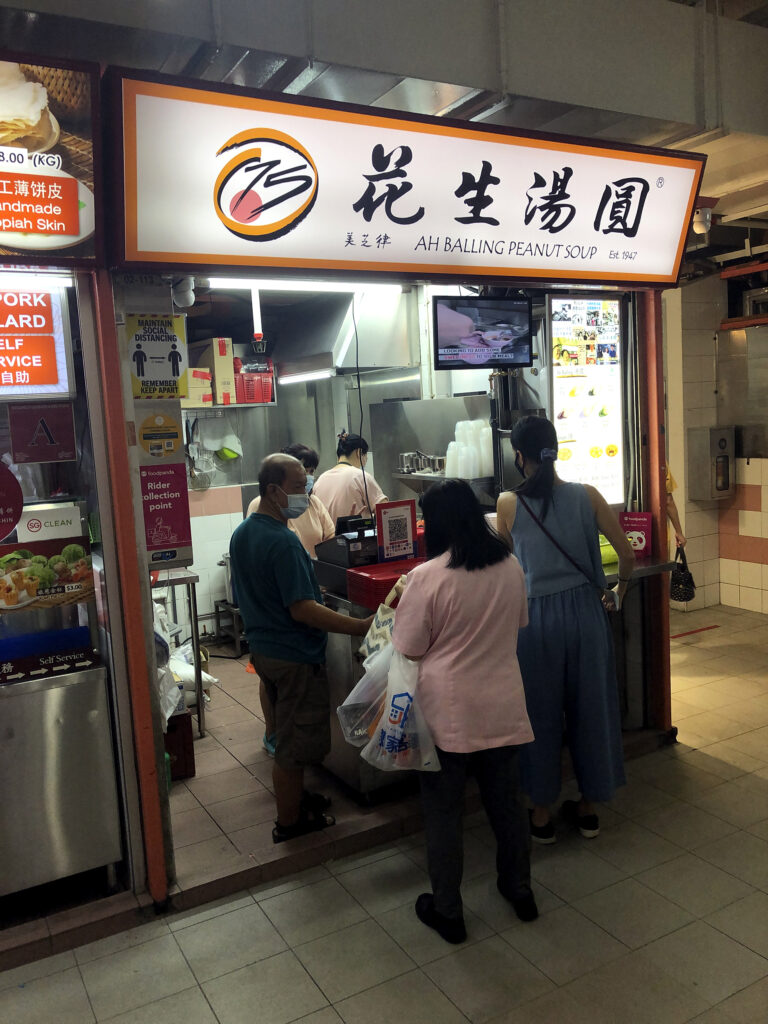 75 Ah Balling is a third-generation hawker stall that sells stuffed glutinous rice balls served with hot peanut soup since 1947. They are the only stall in Singapore to offer this unique dessert combination. To ensure consistent quality for their franchising business, the ah balling (glutinous rice balls) are now made in a central factory.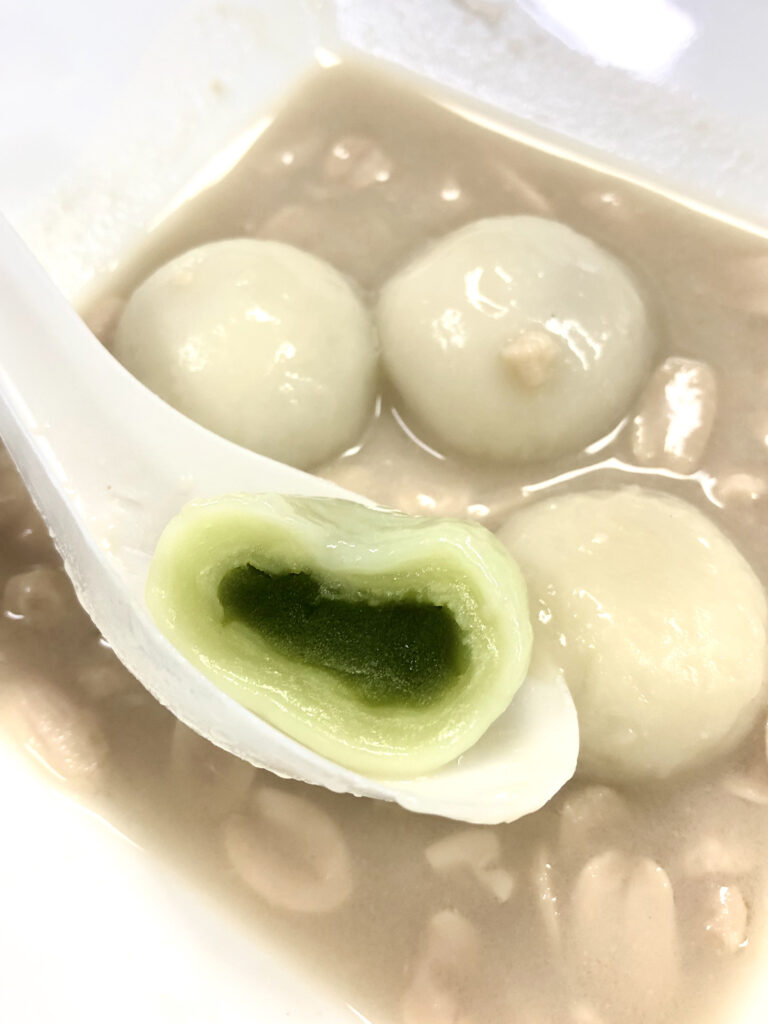 To keep up with the times, aside from serving traditional glutinous rice ball flavours like ground peanuts, sesame, and red bean, they also offer yam and matcha green tea flavour! Order all five flavours and discover your favourite fillings.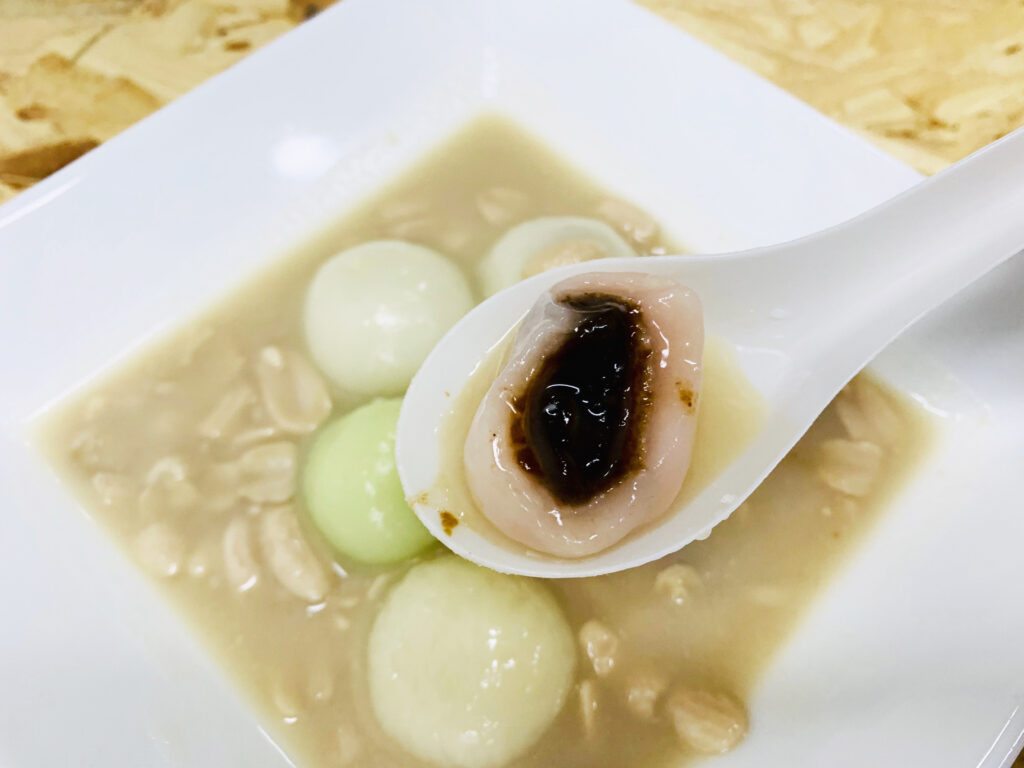 The consistency of the fillings are thick, and the rice balls have a balanced sweetness which is nicely complemented with the ginger and peanut soup. We were hoping that the fillings could be more molten and the skin to be less thick.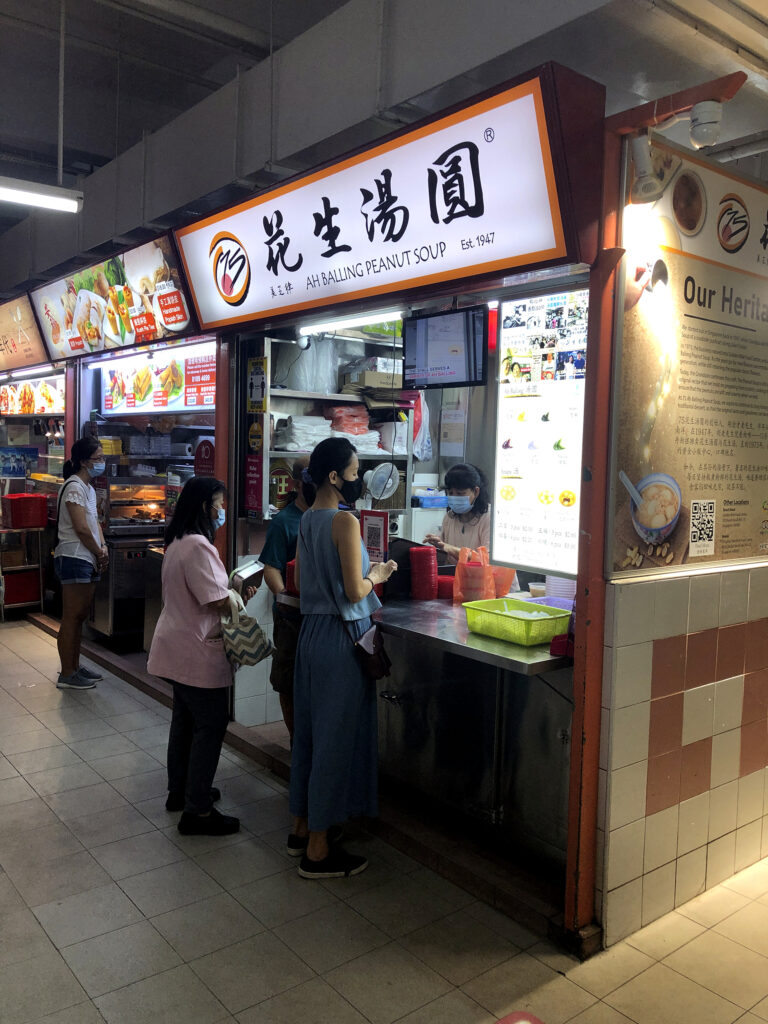 With a few outlets across Singapore, you can always visit the stall near you.
75 Ah Balling Peanut Soup (Beach Road)
Golden Mile Food Centre, #01-75, 505 Beach Road, Singapore 199583
75 Ah Balling Peanut Soup (Bedok)
Blk 85 Bedok North Street 4, #01-25, Singapore 460085
75 Ah Balling Peanut Soup (Chinatown)
Chinatown Complex Food Centre, #02-113, 335 Smith Street, Singapore 050335