The Ultimate Hawker Food Michelin Guide: Ah Heng Curry Chicken Bee Hoon Mee
Founded by Ah Heng in 1967, Ah Heng Curry Chicken Bee Hoon Mee stood the test of time selling just a single dish for over five decades. It is no wonder that people don't mind the snaking queue of this humble curry chicken noodles stall.
We were told by the founder Ah Heng that the stall in Hong Lim Market is now operated by his relatives, the Queen Street stall is run by his son. In case you're wondering why the signboard has a name "Kwang" above the word "Ah Heng", that is actually Ah Heng's brother's name.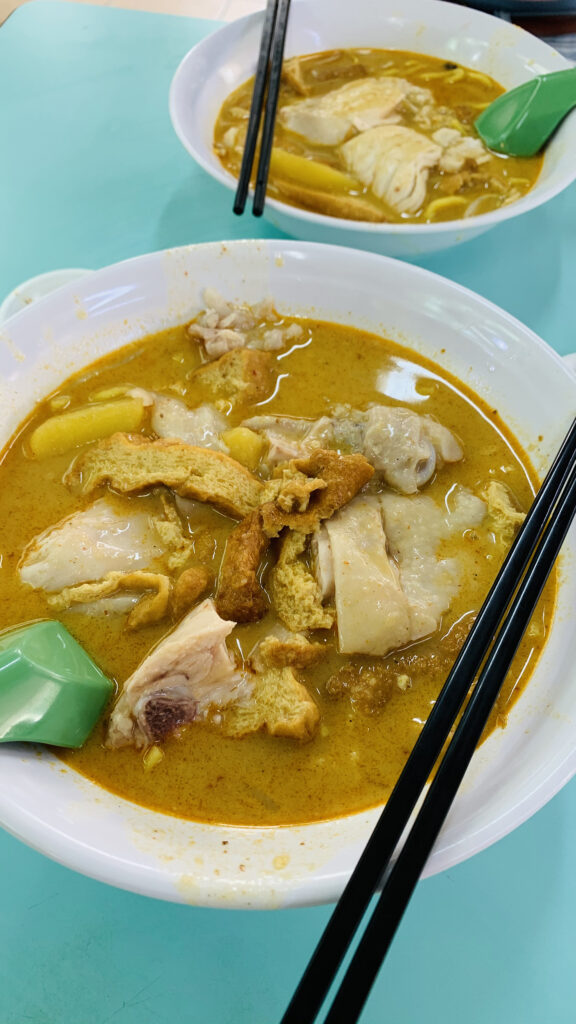 The steamed chicken meat in their curry noodles is just as moist and tender as those we eat in chicken rice. They also serve a generous amount of delicious chicken, soft potatoes, fish cake slices and spongy tau pok (fried beancurd). The curry is not too greasy or spicy and has a hint of sweetness which we really liked.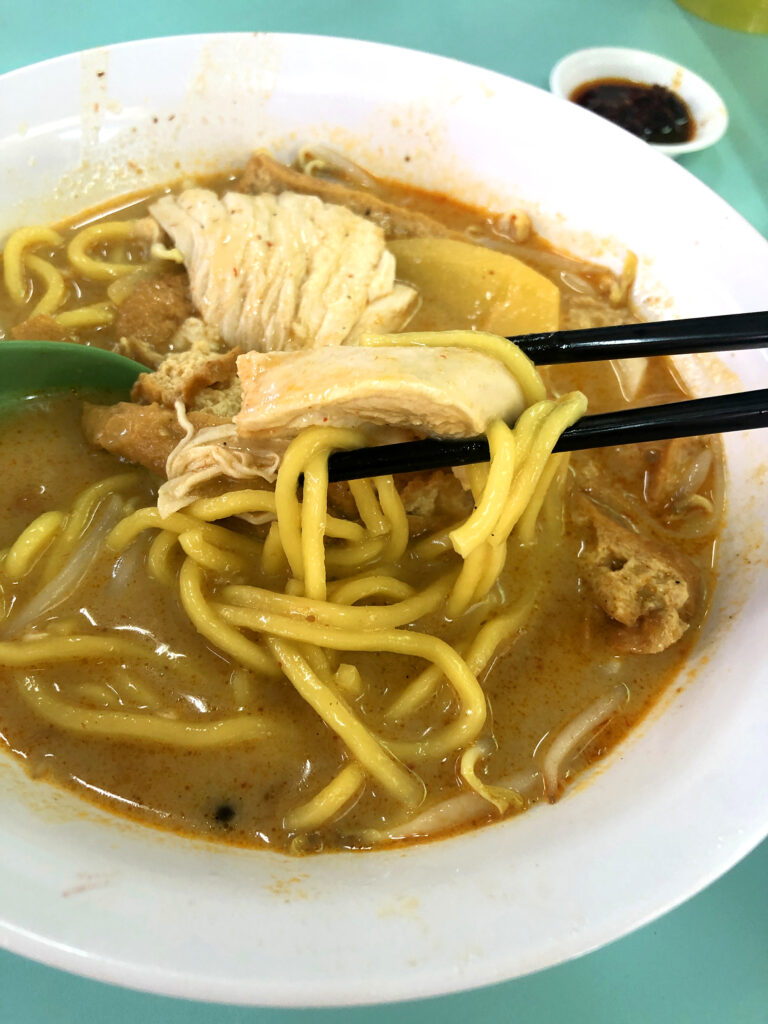 We are huge fans of their home-made chilli sauce. A nice balance of fragrance, crunchy texture and spiciness, it goes well together with the curry noodles. For those who love spicier curry noodles, mix them into the curry noodles for more flavour!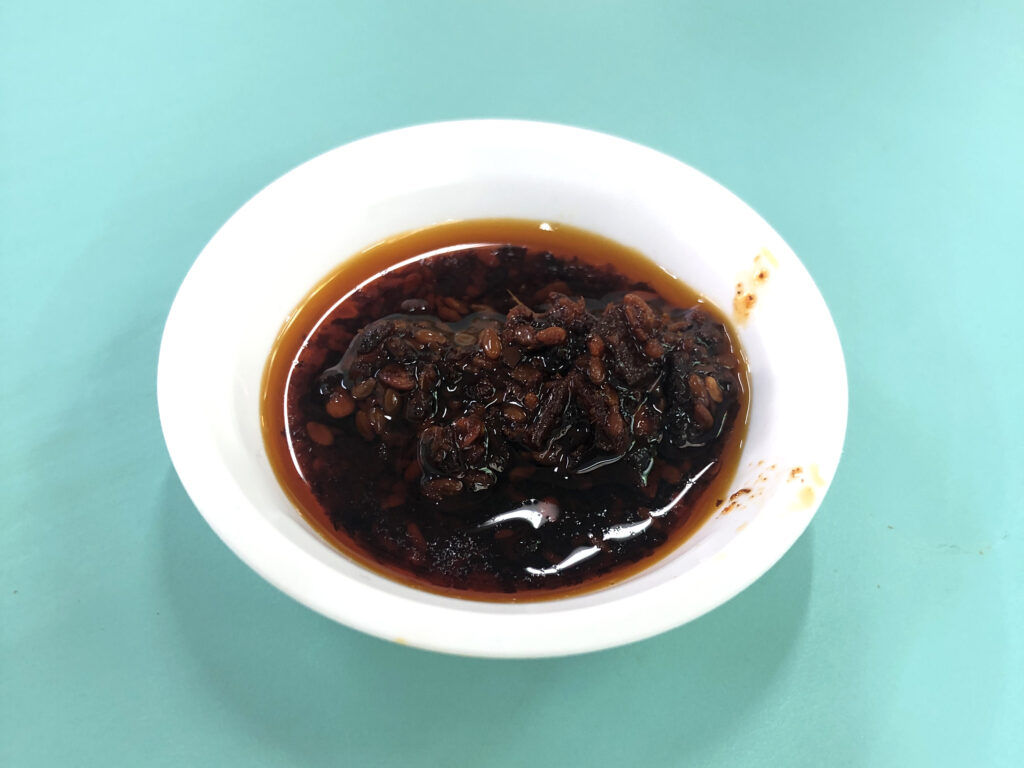 If you are craving for a satisfying bowl of curry chicken noodles, head down anytime as they are open all week (for the Hong Lim stall)! But do check their opening hours and expect long queues during lunch hours.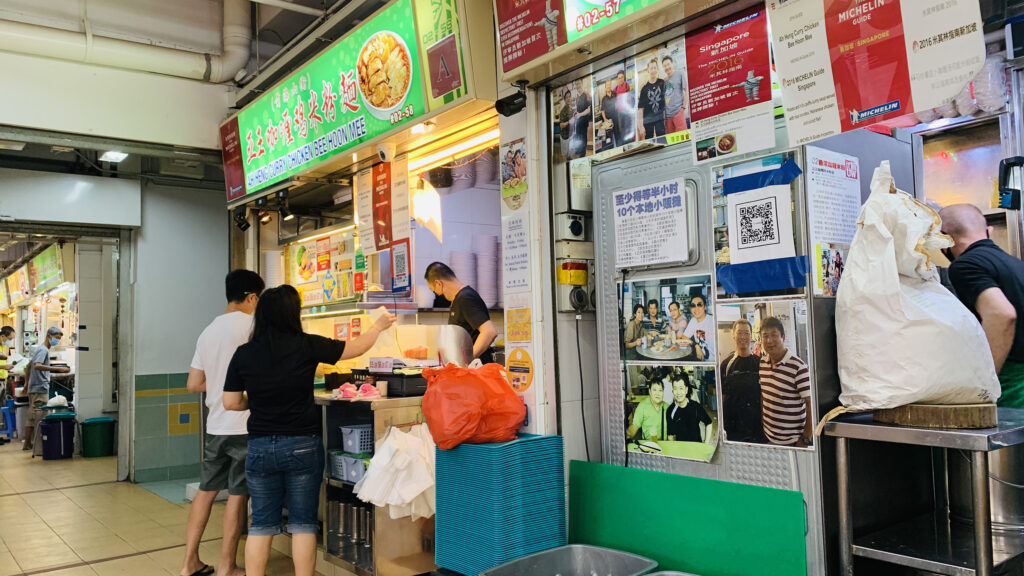 Ah Heng Curry Chicken Bee Hoon Mee (Hong Lim Market and Food Centre)
Address: 531A Upper Cross St, #02-57/58, Singapore 051531
Opening Hours: 10am – 9pm (Mon – Fri), 8am – 9pm (Sat – Sun)
Ah Heng Curry Chicken Bee Hoon Mee (Queen Street)
Address: 269B Queen St, Singapore 182269
Opening Hours: 8:30am – 4pm (Mon – Wed, Fri – Sun), Closed Thurs
Have friends who love curry chicken noodles? Share this article with them!