Get Lucky this Chinese New Year with Good Luck Tassels
If you are looking to bring in good luck and fortune for the new year, get your hands on auspicious lucky charms at Good Luck Tassels!
Good Luck Tassels first started a decade ago as a humble pushcart (formally known as Good Luck Kiosk) along the streets of Chinatown, it has been a popular tourist spot over the years. Today, it has a permanent storefront at Sago street owing to its intricate and exquisite handmade tassels and lucky charms.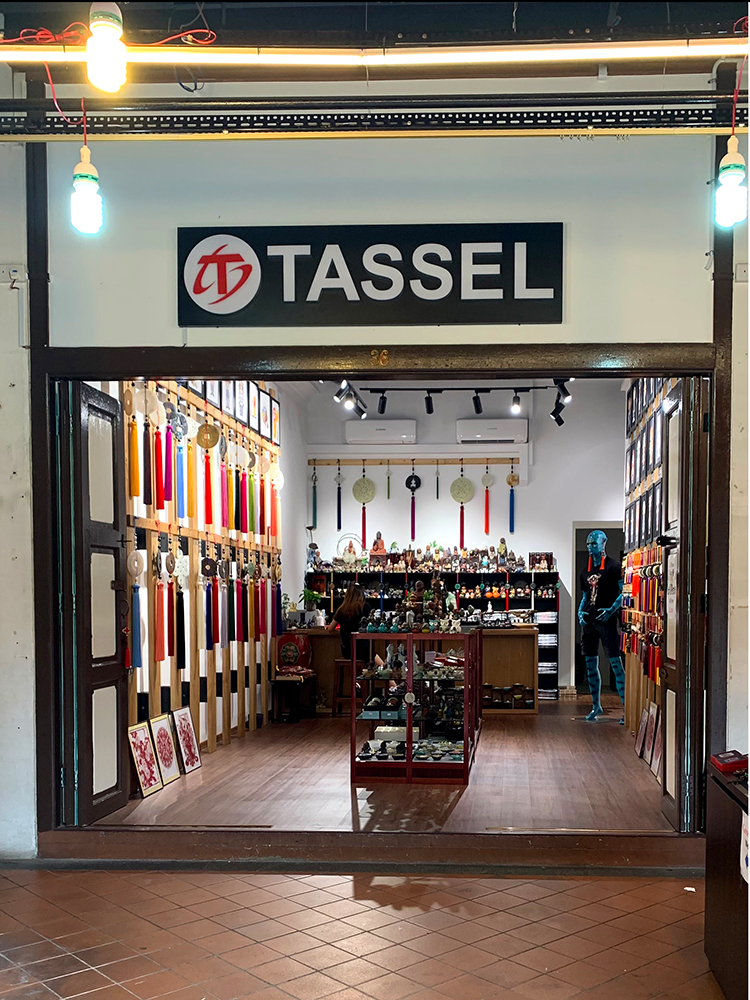 In this joyous occasion, spread some good luck to those around you. The Chinese tassel symbolises prosperity and acts as a lucky charm. Good Luck knot is a Chinese traditional hand-made weaving art. It is a knot that is tied and woven from a single cord or rope to become a variety of shapes and varying complexity. 
In China, the Good Luck knot is called Jie Sheng (结绳). The Chinese pronunciation of Sheng (绳) is similar to the word God, Shen (神), hence people wishes upon the Good Luck knot with the hopes of receiving good luck and fortune from God.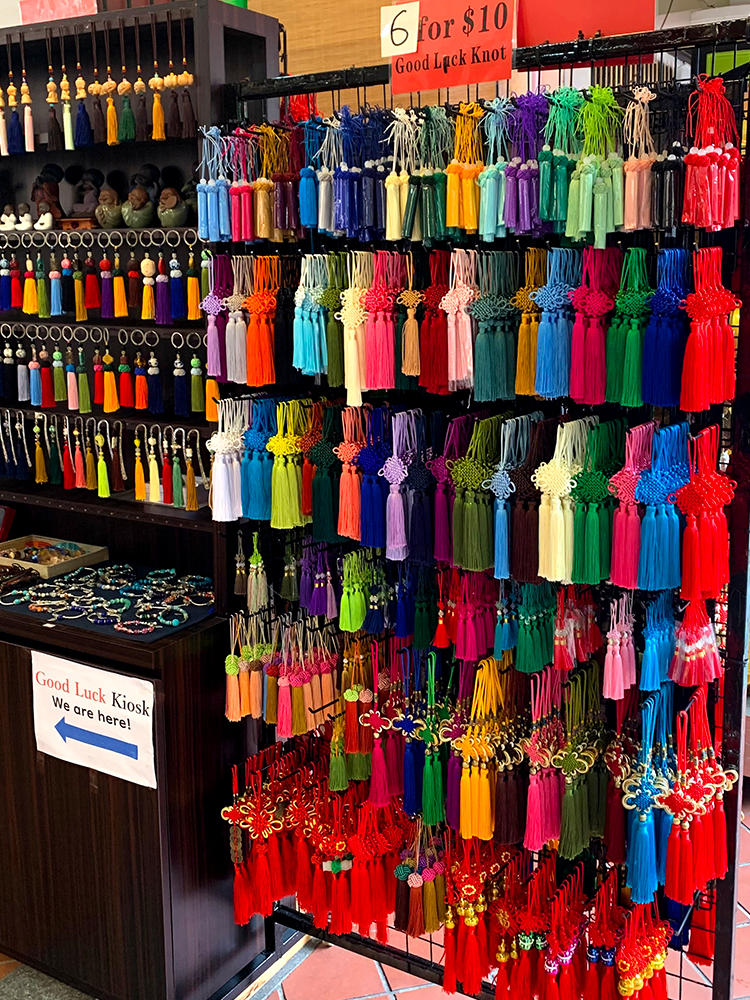 Each shape has its own symbolic meaning, and nowadays you can find them as decoration, gifts for special occasions, and adornments on clothes. Knots are weaved in a variety of colours, the most common colour used is deep red ones as red signifies good fortune.
Most knots are double layered and symmetrical and have two cords entering the knot from the top and two leaves from the bottom. Each kind of knot is named after its shape or the symbolic meaning that it carries.
Gift some lucky tassels as a souvenir for your loved ones and yourself from Good Luck Tassels today!
Address: 36 Sago Street, Singapore 059027