Find Traditional Cakes and Pastries in Singapore
Are you feeling nostalgic and miss eating cakes from the good old days? If you love old-school cakes and pastries with a taste of heritage, check out these traditional bakeries in Singapore.
POH GUAN CAKE SHOP
Established in 1930, Poh Guan Cake House stands as one of Singapore's oldest Chinese bakeries making traditional pastries of various Chinese dialect origins.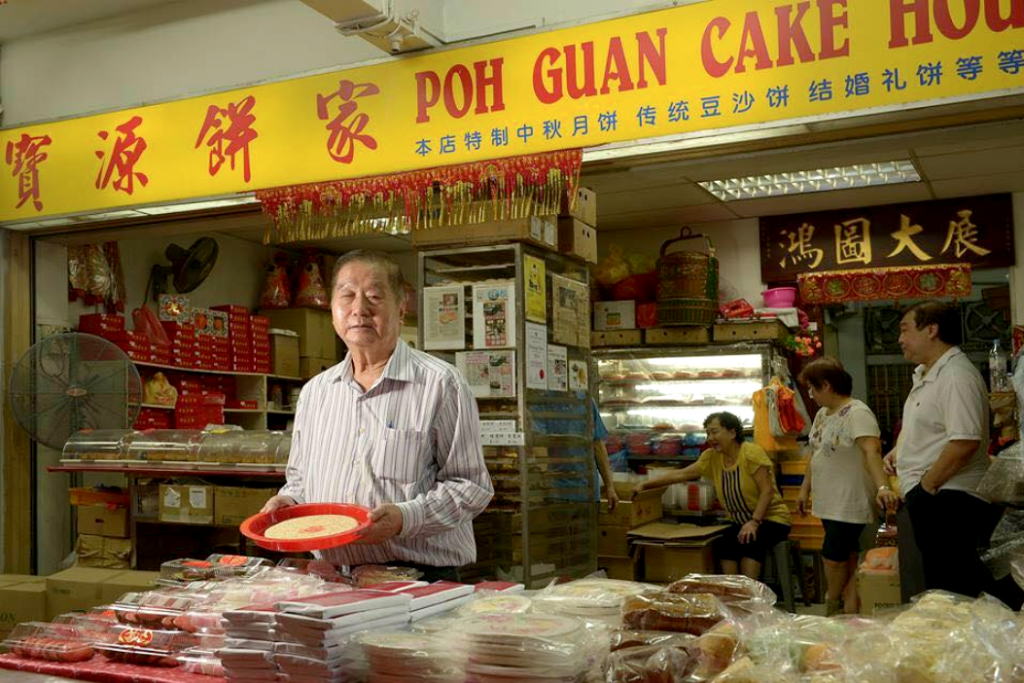 Some of their signature pastries such as the tau sar piah (flaky pastry filled with mung bean paste) and gong tng (peanut candy for ancestral worship) are skillfully handcrafted using the same traditional recipe from 1930.
For special occasions such as Chinese weddings, they provide recommendations and cater wedding biscuits for different dialect groups. They also offer longevity buns and longevity noodle decorations for the birthday celebration of seniors.
Address: 531 Upper Cross Street, #01-57 Hong Lim Complex, 050531
LOONG FATT TAU SAR PIAH
The 73-year-old heritage brand Loong Fatt eatery and confectionery is famed for its traditional Teochew Chinese tau sar piah. Since 1948, they have served a loyal following with their handcrafted traditional speciality tau sar piah.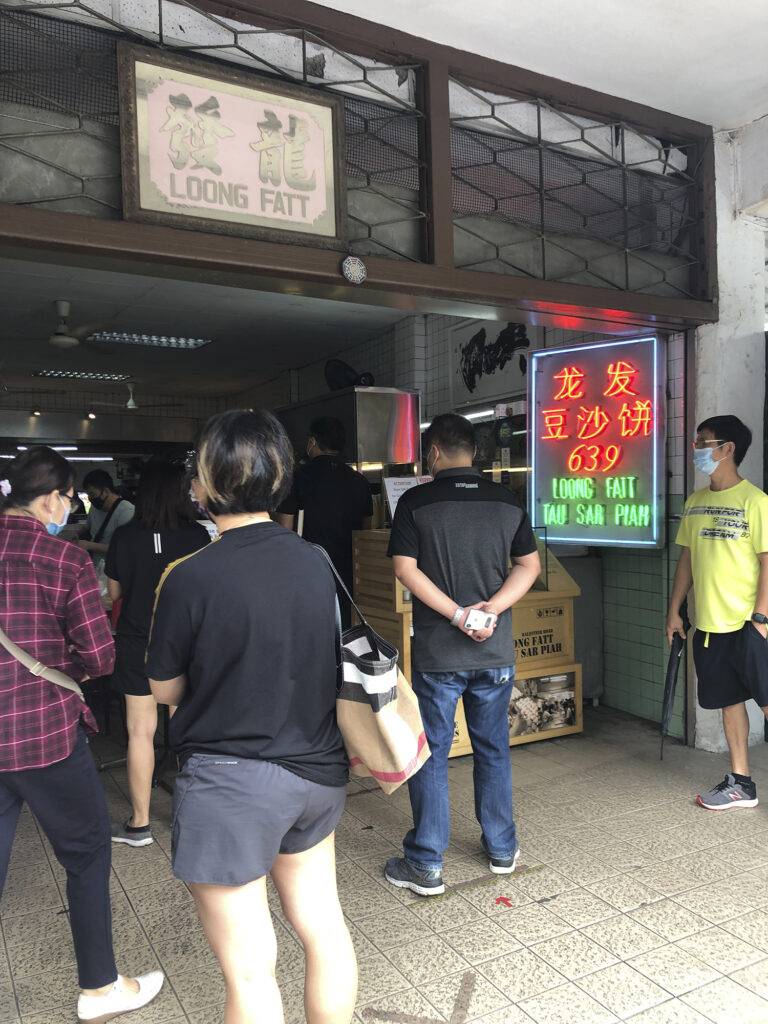 Their delicious tau sar piah are priced extremely affordable at $0.90 each. Considering that their baked goods are freshly handmade daily, it is no easy feat to keep the prices low.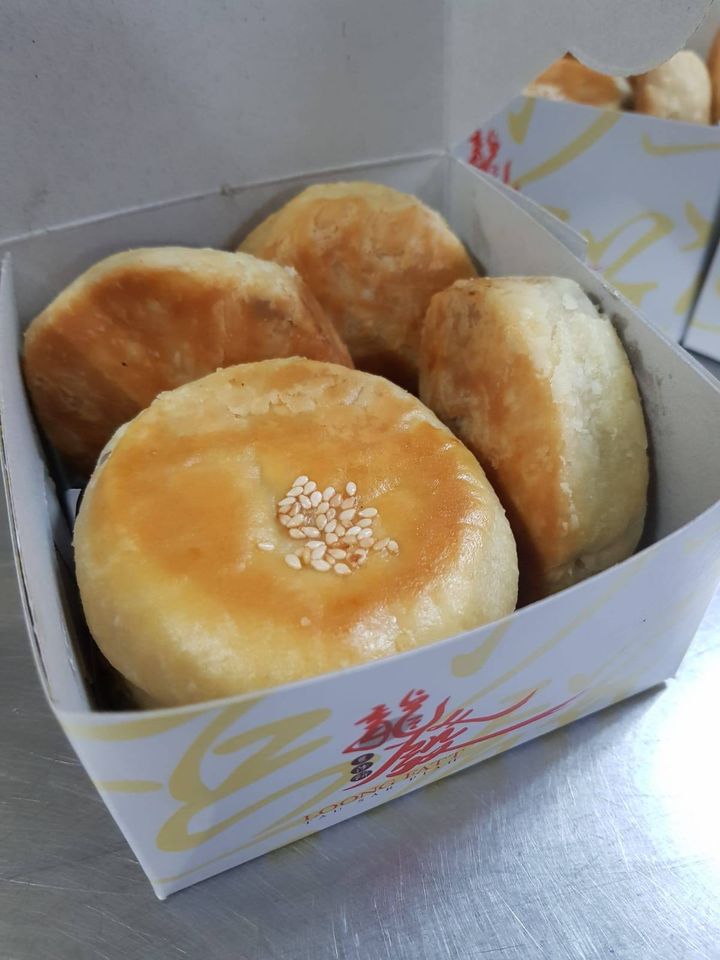 Good quality butter is used to make the crust slightly oily, but crisp and savoury without being too flaky. The sweet or salty bean paste filling is thick, generous, and non-crumbly. Best eaten while it is still hot, but even after a few days of refrigeration, they still taste good, a sure sign of quality.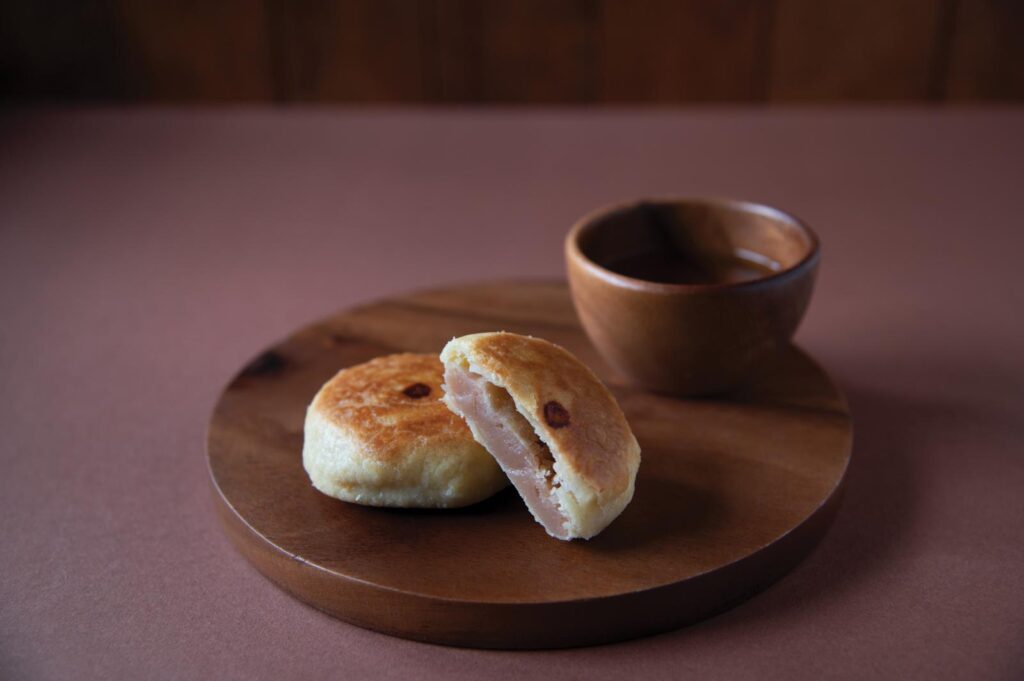 Expect long queues during the weekends and be prepared to wait up to an hour for a taste of their signature baked goods.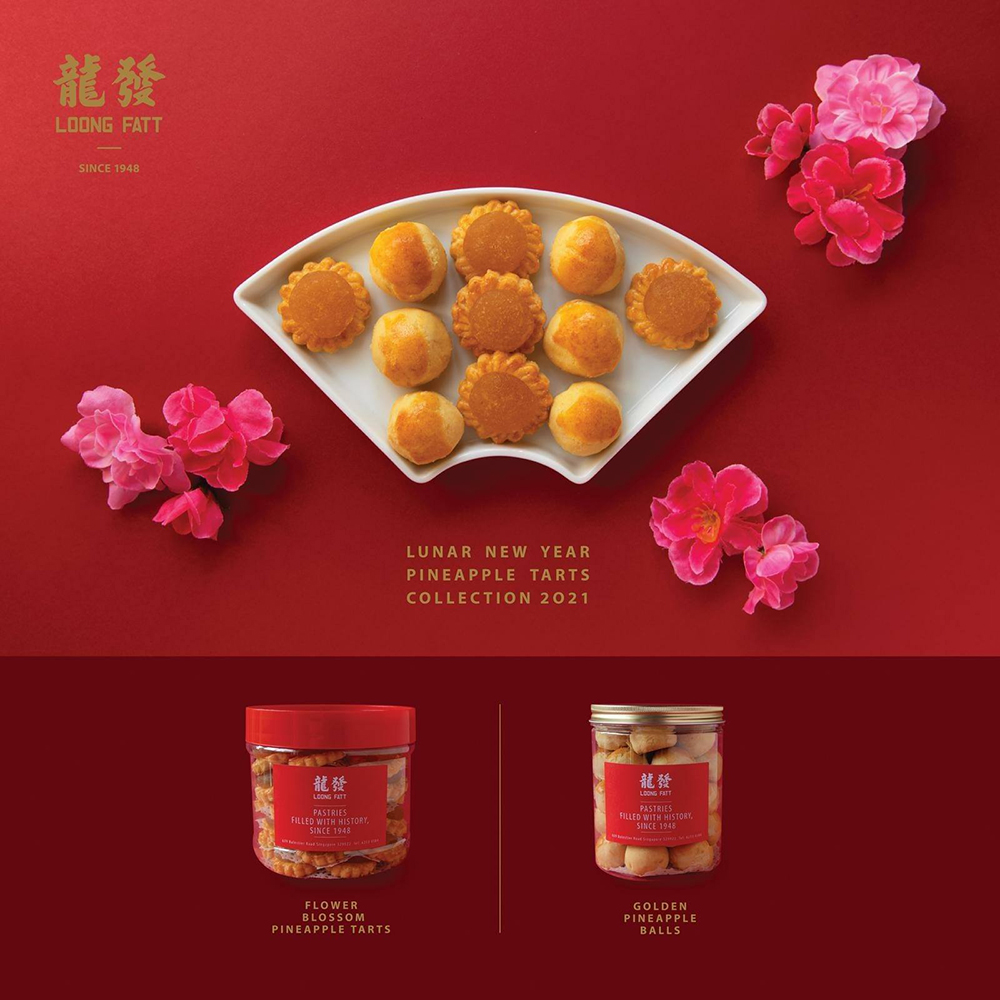 Fill your new year with an abundance of joy with Loong Fatt special Lunar New Year collection 2021 including delicious CNY goodies such as Chilli Spring Roll, Golden Pineapple Balls, and Flower Blossom Pineapple Tart.
Address: 639 Balestier Road, Singapore 329922
Have friends who love traditional pastries? Share this article with them!