EXCLUSIVE INTERVIEW – Coaching to Win: Nurturing the Next Winning Team Players
EARLY INTERESTS IN BADMINTON
30-year-old Mok Jing Qiong started playing badminton at the young age of eight. She learnt to appreciate the various aspects of the game such as intricacy techniques, team strategies and communication.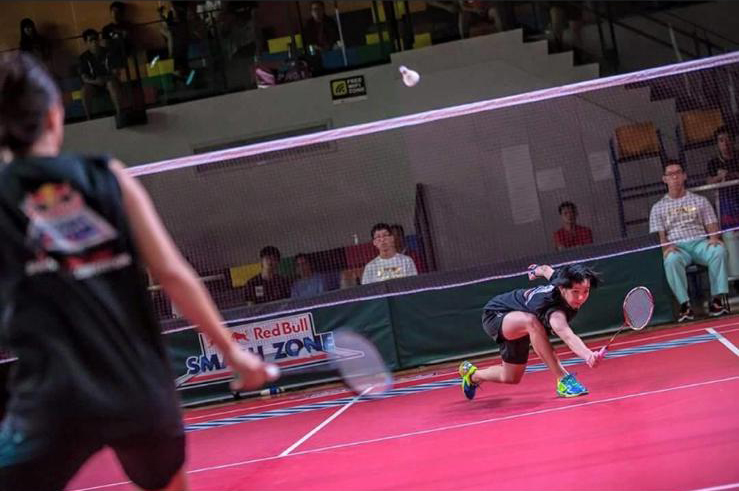 "I treasure the camaraderie that I built with my teammates and coaches over the years," Mok said.
SMASHING TOURNAMENTS
Mok won many badminton competitions over the years.
Some of the competitions that she has won include 2004 Cheers Age Group Singles under 15, 2007 Cheers Singles Women's Open, 2008 and 2009 Cheers Doubles Women's Open, 2014 Community Games Mixed Team Event, 2014 Singapore National Games – Women's Double, 2014 Li Ning Banda Baru Open Badminton Championship – Women's Double, 2014 Li Ning Banda Baru Open Badminton Championship – Mixed Doubles, 2015 Red Bull Smash Zone – Women Singles, 2015 Safra Badminton Tournament – Mixed Doubles, 2020 National Open Championship – Mixed Doubles 1st Runner-up, 2020 ActiveSG Year-End Smash – Corporate Team, and many more.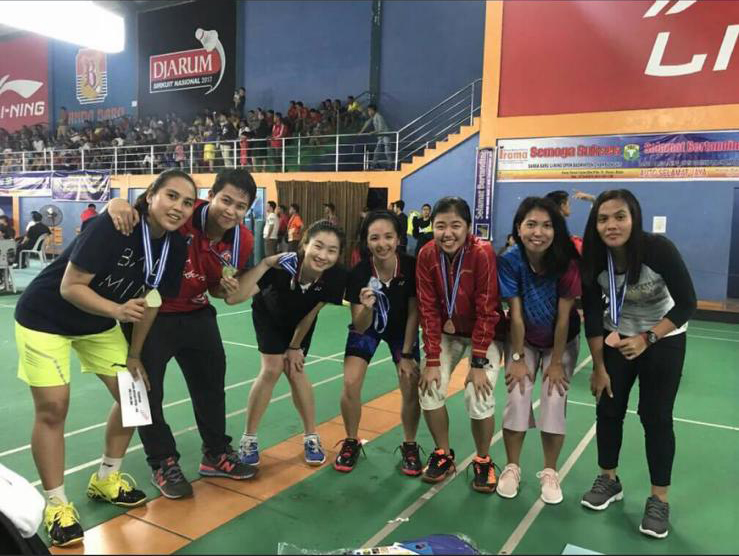 "These championships inspired me to pursue my sporting career with the Singapore national badminton team and also to continue to stay active in this sport," Mok explained.
COACHING AS A CAREER
In 2010, Mok embarked on a new career as a badminton coach. It is a platform that allows Mok to positively influence students' mindset and behaviour while imparting technical skills.
"Coaching is a passion that I developed when I was in the team and I had the opportunity to mentor my junior teammates seeing how my coach taught and guided me," Mok shared.
Today, Mok coaches students from as young as five years old to 60 years old; from competitive players to recreational players. With each student, she strives to design programmes that match the student's physical ability and to be a positive influence on them.
"Coaching opened opportunities for me to interact with people from all walks of life and has enriched my personal experiences," Mok added.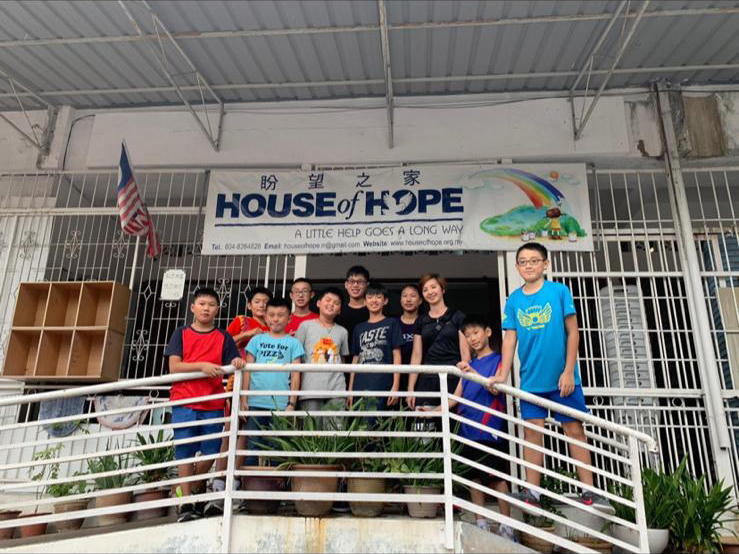 UNPRECEDENTED CHALLENGES
At the initial phase of the COVID-19 pandemic, Mok saw a gradual decrease in student in-takes and group training sessions. When the Government announced the Circuit Breaker phase, her coaching sessions suddenly came to a stand-still hence there was zero income.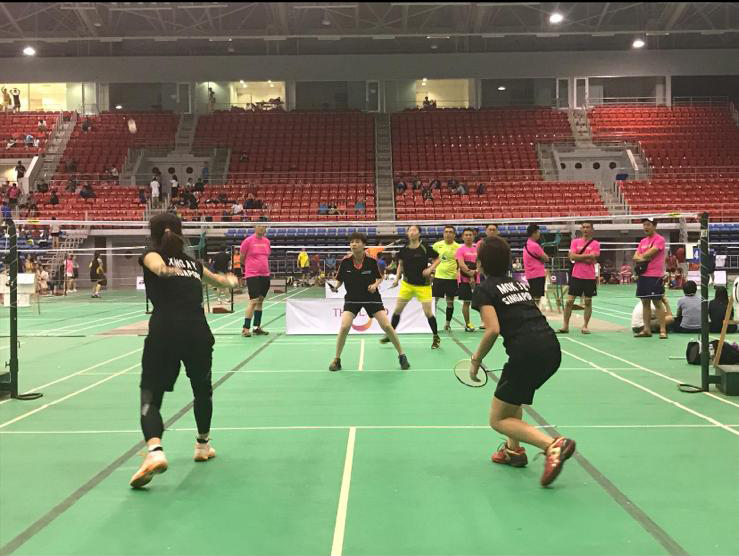 Mok was devastated when she heard the bad news. "It was a very difficult and challenging period for me," Mok recalled.
OVERCOMING OBSTACLES AHEAD
The biggest challenge for Mok was that her coaching had to stop entirely as all badminton courts were temporarily closed and could not be booked or used. Facing the unforeseen circumstances, Mok quickly adapted to the situation and revamped her coaching routine.
"I switched to conducting Zoom physical training sessions for my primary and secondary student players; aiming to maintain their fitness level and focus more on their mental well-being," Mok said.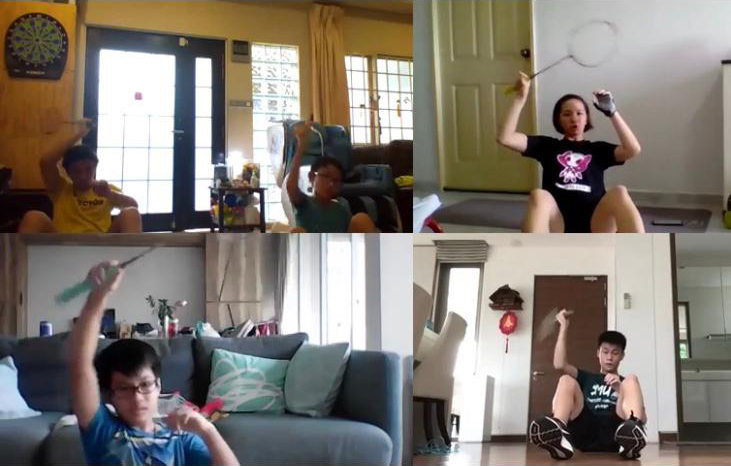 Mok wanted her students to have some activities to look forward to even though they are stuck at home. During the virtual sessions, Mok and her students shared a lot of fun and laughter; helping each other to cope with cabin fever.
"I found that focusing on the well-being of the players during the Circuit Breaker kept me going as they were happy to see each other on Zoom and train together virtually," Mok added.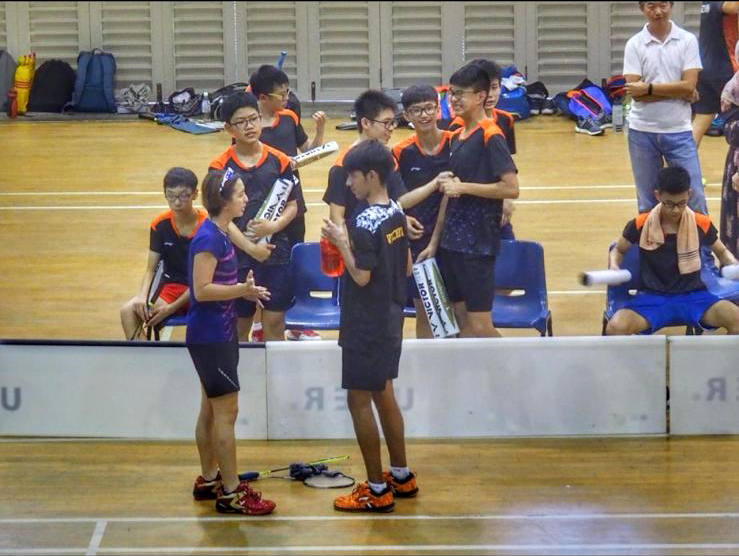 As the sports facilities were reopened with strict safety measures in June, it was another learning curve for Mok to adapt to the safety measures, ensuring her students' well-being, securing badminton courts and limiting the number of students per session.
IMPROVISATION AND NEW ASPIRATIONS
Mok remains open to coaching badminton to people from all ages and walks of life who are keen to learn and improve in this sport, whether it is recreationally or competitively.
With the current COVID-19 situation, while it may be difficult for Mok to expand her coaching business, she is focused on improving her existing coaching approach. She aims to move towards a more holistic training method incorporating proper body fitness, emphasis on form and ensuring safety. Above all, coaching is also about developing an individual's character.
Mok's coaching philosophy is "A good coach can change a player; a great coach can change a life". She hopes to nurture her students into better players with excellent skills and character.
Contact Mok for any coaching enquiry: jingqiongmok@gmail.com