EXCLUSIVE INTERVIEW – Crafting a Career: Turning Her Passion into a Profession
Mabel Low was working as a product designer cum general manager for five years at a local retail company before she founded Papersynthesis, a paper floral craft store. She left her full-time job in June 2020 and started her journey as a paper florist just a month later.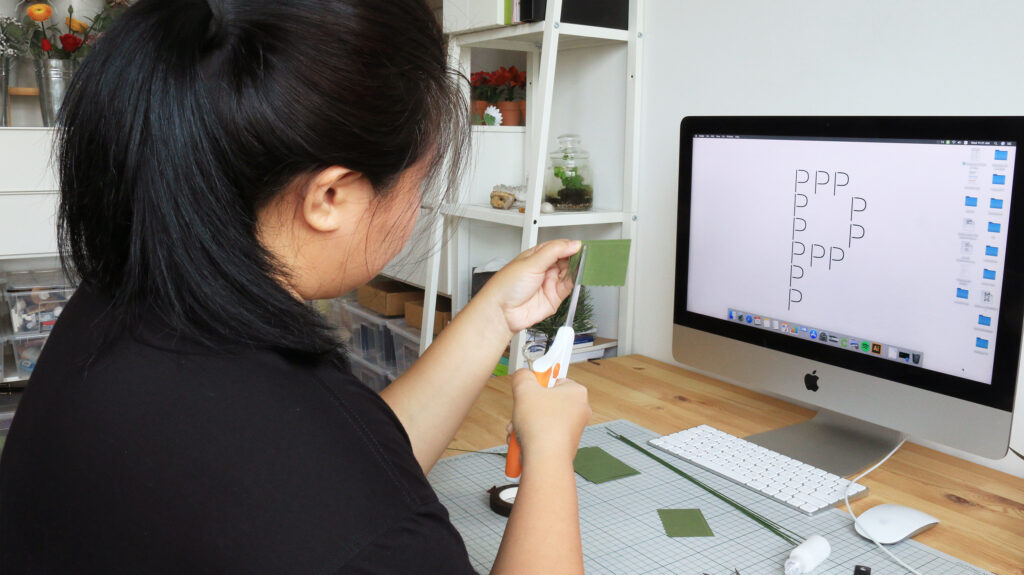 Appreciate the beauty of paper floral craft as Mabel shares with us how her passion project became her full-time job.
PLANTING SEEDS OF INTEREST
After three years in her previous job, Mabel was feeling burnt out from work and stressed from moving into her new house. She decided to take a two months break in June 2018. On the first day of her leave, she decided to make paper plants for her new home as all the real ones in her house are dying due to lack of attention and experience dealing with plants.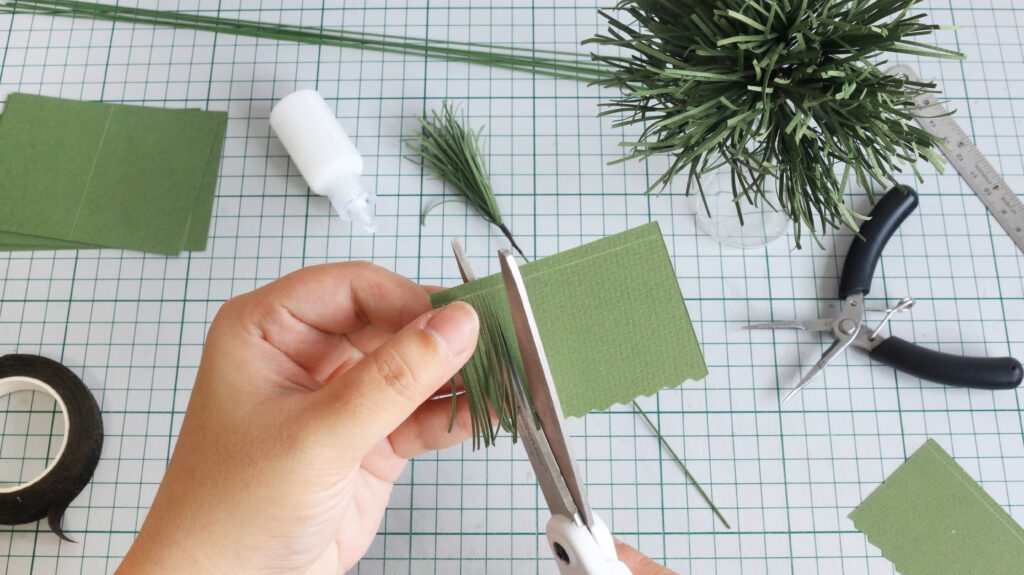 "I went out in the evening to buy some papers and started making them the next day by referencing some existing paper florists online," Mabel said.
A few weeks later, Mabel started designing her own paper flowers as she could not find a style that she liked. After going back to work after the break, her project took the backseat and she was only crafting on weekends and sold a few pieces along the way.
BUDDING IDEAS
Mabel graduated with a Diploma in Experience and Product Design, and a Bachelor's Degree in Arts – Industrial Design. Looking back on her school days, Mabel has always enjoyed making products with paper. Regardless of the project brief, most of her design outcomes will be paper related.
"I enjoy spending time in craft stores touching and looking at different types of paper. I love how a piece of paper can be sculpted into a 3D form by hand," Mabel said, and that is when she realised that she is passionate about paper craft due to her unique interest in papers.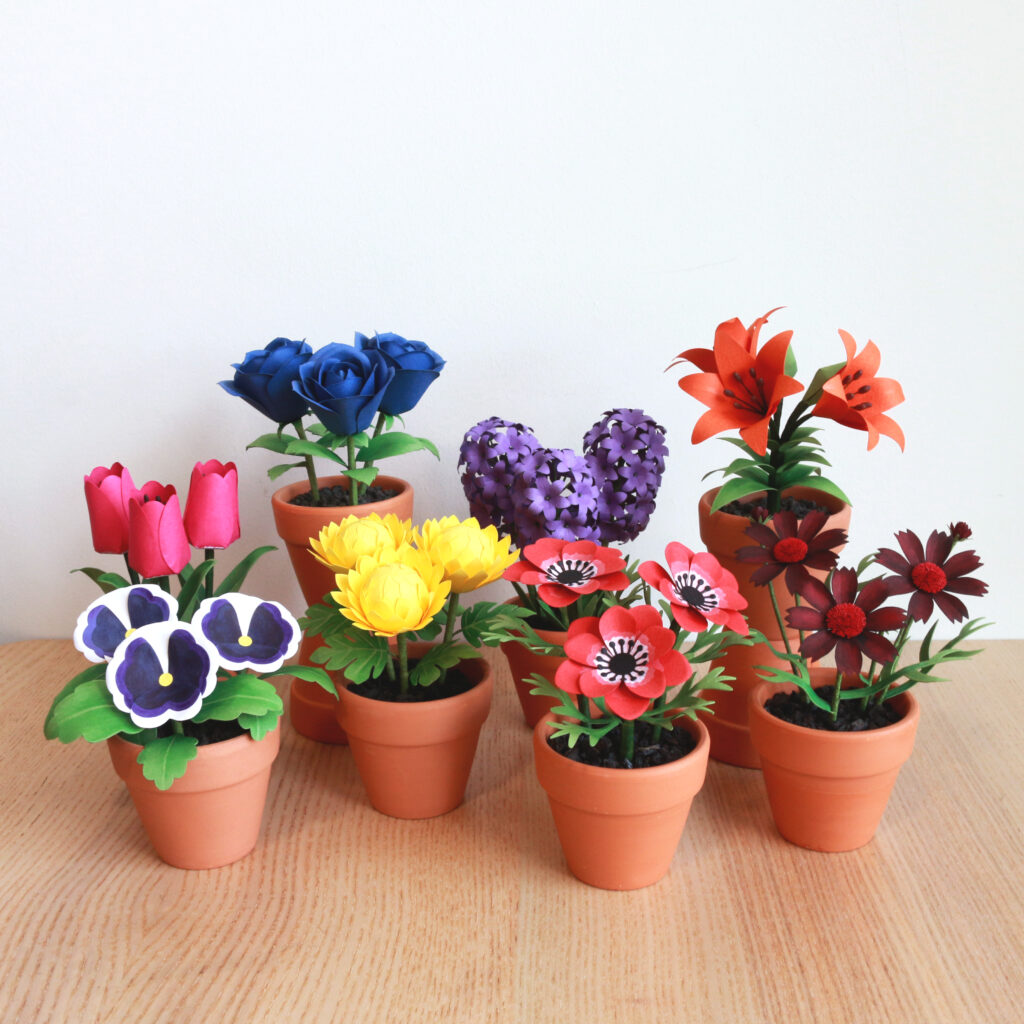 Mabel shared some of her paper crafts on her Instagram page and had gotten some likes and encouragement from her family and friends. She was encouraged to set up a new Instagram account so that more people can see her works. As efficient as she has always been, she immediately set up an Instagram account for her paper plants on the second week of her two months break.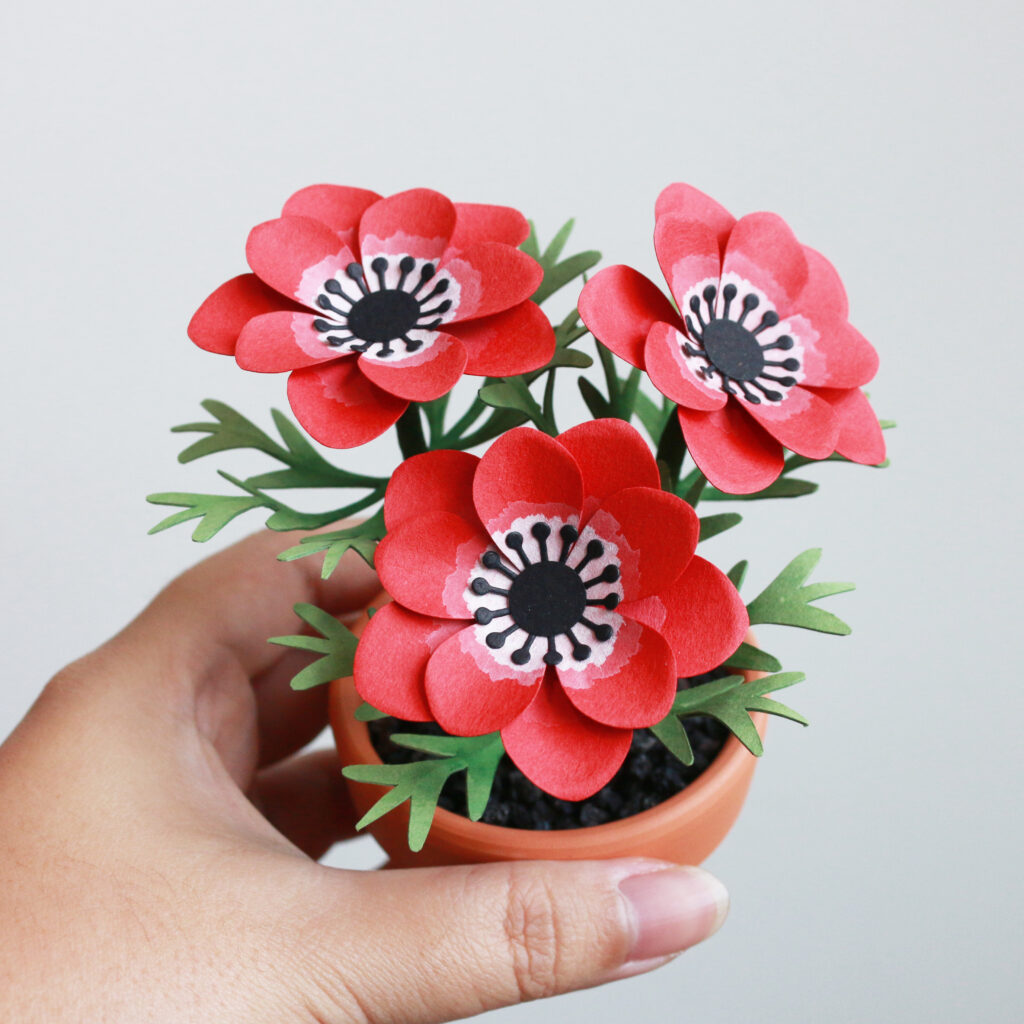 She explains why she named her brand 'Papersynthesis', "I had a discussion with my husband and he came up with the name, inspired by the scientific term – photosynthesis, the process by which plants transform light energy into chemical energy. I fell in love with the name because by changing the word 'photo' into 'paper' it felt as though I am giving life to a paper by making it into a plant."
THE TURNING POINT
The COVID-19 pandemic has changed Mabel's career path entirely. During the Circuit Breaker, like many others, she was working from home. As she was helping her previous company to close the business, there was less remote work to do. Hence, with more time on her hands, she was able to work on her paper flowers. As more time and effort has been put into her crafting hobby, she saw a significant increase in sales, especially during Mother's Day.
"This makes me wonder if I could work full-time on Papersynthesis and become an artist instead. It was scary to even consider this option since there was a news article in June 2020 that revealed a survey result that says being an artist is the topmost non-essential job."
Despite the initial doubts, Mabel eventually plucked up the courage and took a leap of faith.
TRIAL AND ERROR
When Mabel first started making paper flowers and plants, she had a hard time trying to find reference books about them. Most paper floral books showcase how to craft with crepe papers. Although they include templates on how to make them, because the specifications of crepe paper are different from cardstock paper, almost all the techniques and templates were not useful to her as a beginner.
Being frustrated with not being able to find information that can help her, she decided to design and construct her own style of paper flowers using her knowledge as a designer.
"I decided that I shall not be too concerned with existing techniques or templates. I am lucky that I manage to figure things out with trial and error," Mabel said.
THE CRAFTING PROCESS
It usually takes a few days for Mabel to design a paper flower. She starts by researching the real flower images online to observe the details and gauge its size, and also existing paper flowers done by other artists. Then she begins drawing, cutting and glueing some rough papers to have an idea of how the size, shape and construction becomes.
Normally it takes a few rounds of refinement to reach a method that works for her. Once she has the ideal construction, she will disassemble the paper flower to scan the cutout into the computer to be traced into linework. Then she will print the linework out to try if she will be able to achieve the same results with the right paper grammage and colour. If the result is not ideal, she repeats the process again.
DREAMS AND ASPIRATIONS
Amongst many future plans for her new brand, Mabel wants to run more workshops to spread the joy of paper crafting. She also hopes to doll up a shop front one day and hire an employee in the future.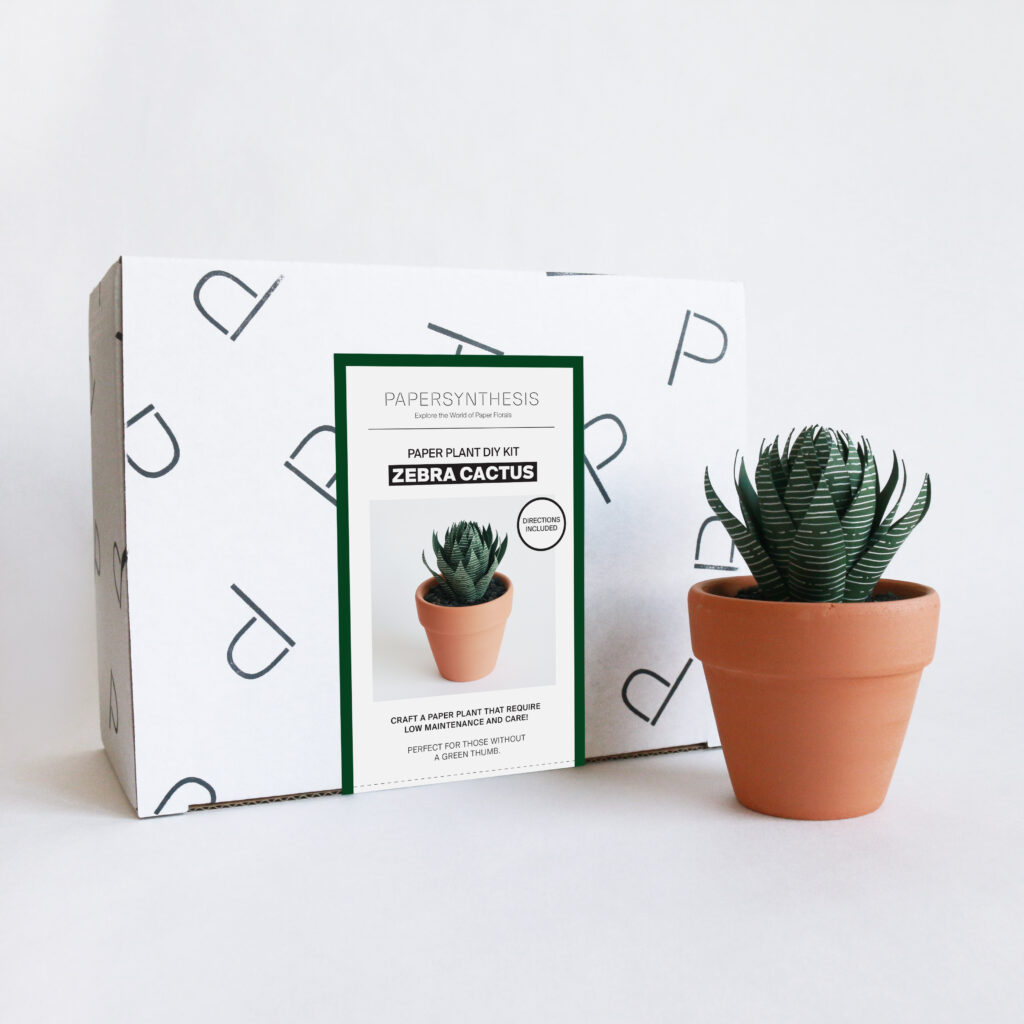 "I am an aspiring artist myself," Mabel humbly claims. "But if I had to give one advice, I will suggest being original. Only when your works are original, you will be able to think out of the box and improve on it." Mabel also believes that one should not be focused on being as good as another artist, but to work on being better and more unique as an individual artist.
Check out Mabel's amazing paper crafts:
Website: www.papersynthesis.com
Instagram: www.instagram.com/papersynthesis