Check out TDMAG Exclusive New Year Deal
Established since 1998, trusted by many as their Kueh Lapis "Butler" in Singapore. Deli-Indo has an extensive range of Kueh Lapis to satisfy the most discerning palate in Singapore.
Deli-Indo is having a New Year promotion. Enjoy up to 20% discount with a minimum spend. In addition, enjoy free local delivery for purchases above S$100. Be spoiled for choice with a wide assortment of Deli-Indo Kueh Lapis flavours.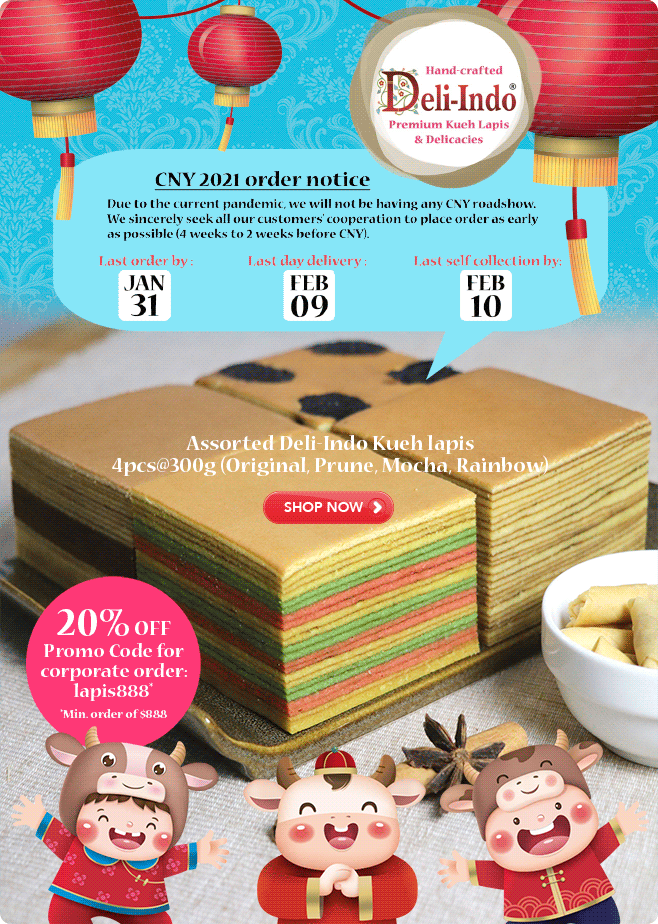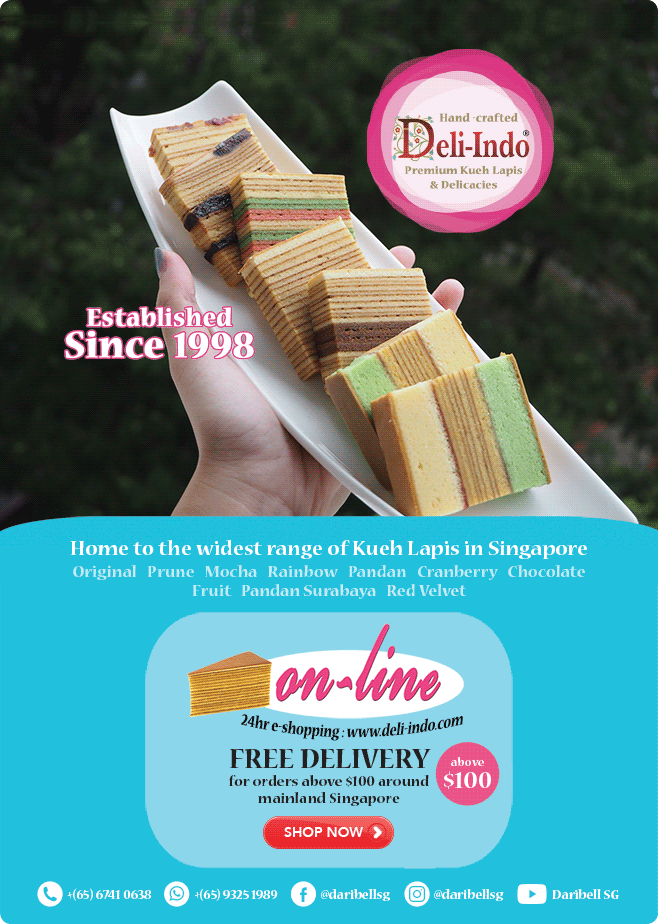 History of Kueh Lapis
Kueh Lapis has always been associated with exclusive social status and its impeccable quality standard. It is usually offered to special guest and served at special occasions. The original recipe of Kueh Lapis itself is widely believed to be formulated by the Dutch as far back as 19th century.
Having in-depth knowledge and great passion for spices, the Dutch created a unique blend called "Spekkoek", which is the natural flavour of Kueh Lapis. In the next few decades, as the locals become more and more affluent, Kueh Lapis becomes more affordable and widely consumed by a large population in South East Asia."