EXCLUSIVE INTERVIEW – Back in Business: Overcoming 8 Months of Challenges
Vincent Choo and Rena Su founded Crystabelle KTV Lounge in 1998. Crystabelle KTV Lounge is probably one of the longest KTV Lounges in Singapore. Back when the lovely couple were young, they enjoyed singing karaoke with their friends.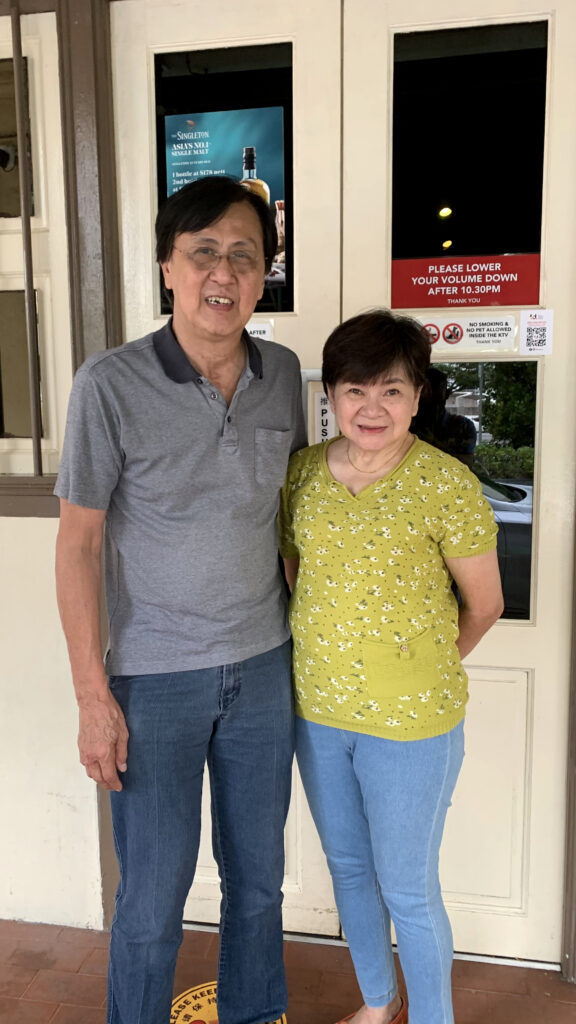 "We wanted to have a place where people can sing, chill and have fun, so we decided to start a karaoke business," Vincent said.
Crystabelle KTV Lounge is a cosy, friendly and affordable family karaoke lounge. Open Hall singing with individual song selection touch screen panels at each table and equipped with an amazing surround sound system. Private Karaoke Rooms are also available for group gatherings. There are other activities like Pool and card games.
UNFORESEEN PREDICAMENT
When pubs, cinemas and all other entertainment outlets were ordered to close from 27 March, Vincent and Rena had the shock of their lives. As they were unable to operate, their business' sales revenue plunged drastically.
"We were worried about how to pay our employee's salary and the rental. With the help of the COVID-19 Rental Relief Framework for SMEs, we were able to get two months of rental waiver," Vincent recalled.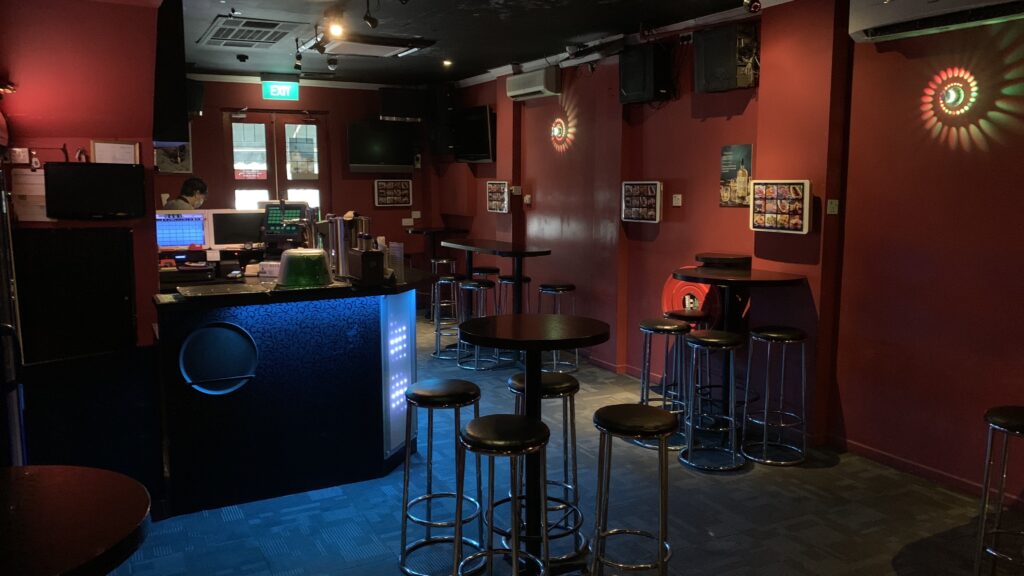 However, after months of waiting, their nightmare was not over. Even as other entertainment outlets such as cinemas have resumed operation, places like karaokes and pubs were still unable to reopen.
"We were disappointed and anxious as we still had to pay the rest of the rental, license fees and other overhead," Rena added.
SURVIVING PAST RECESSIONS
Vincent and Rena are no strangers to economic recessions, when they first started Crystabelle KTV Lounge in 1998, they had to deal with the aftershocks of the 1997 Asian Financial Crisis. After surviving their first ordeal, the recession that followed after the SARS outbreak in 2003 impacted their business severely once again.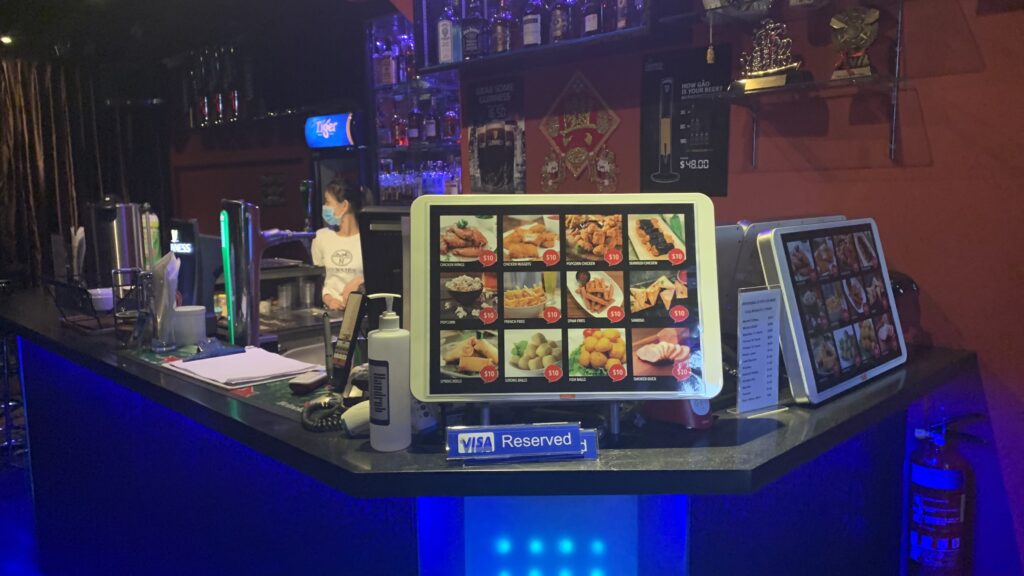 Having been through two recessions, Vincent and Rena were determined to hold on and pull through their third major crisis which is the COVID-19 pandemic.
OVERCOMING OBSTACLES AND CHALLENGES
Finally on 28 November 2020, Crystabelle KTV Lounge reopened after shutting their doors for exactly eight months.
They followed the social distancing protocols closely and managed to obtain a one-year temporary F&B license.
"We revamped our shop by converting one of our KTV rooms to become a dry kitchen and reduced the number of seats and tables," Vincent said.
FRIENDSHIP AND ENCOURAGEMENTS
Vincent and Rena are grateful to their long-time customers that they did not forget about them and have helped Vincent and Rena get back to the business every step of the way.
"We were heartened to receive encouraging messages from our regular customers who have become our close friends," Rena said.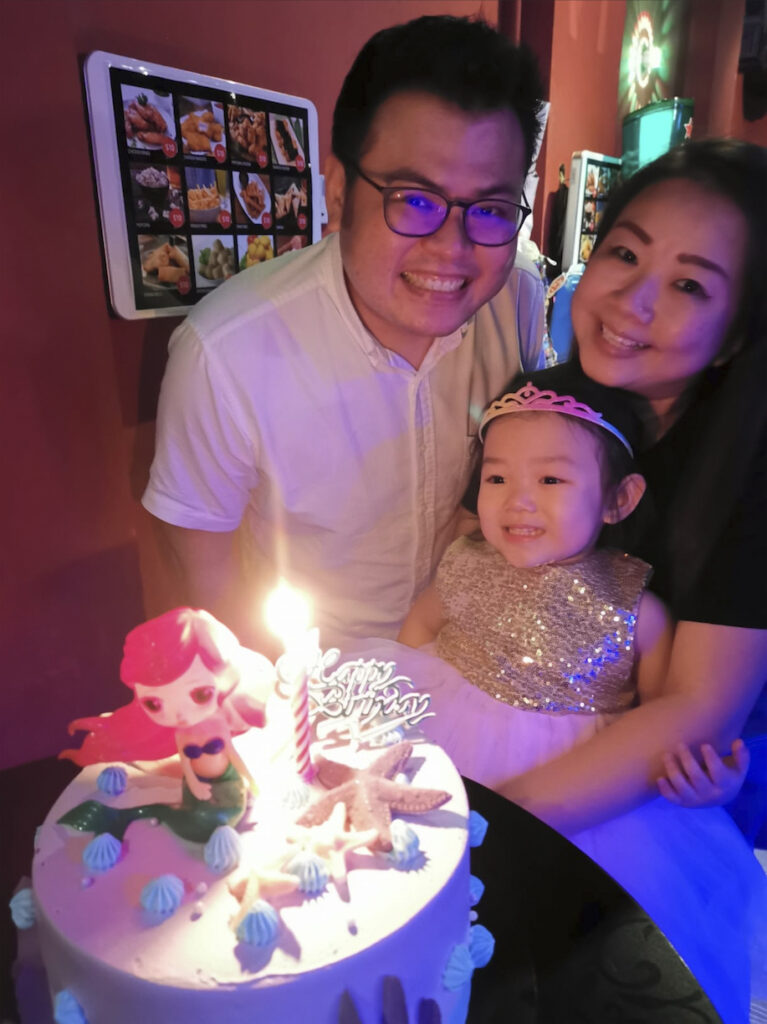 "They were always looking out for news and updating us on the new rules and regulations as the pandemic situation continues to change," Rena added.
Their regular customers' undying support and encouragement were what kept the couple going through this tough time.
POSITIVITY AND DETERMINATION
Vincent and Rena hope that the pandemic will be over soon, and they also hope that people will stay vigilant and be more responsible.
"We hope to be able to provide our entertainment services again to our customers soon." Vincent said.
Vincent and Rena's determination and never-say-die attitude is inspiring to all of us; even in the most dire situation, one should not lose hope and survive the ordeal, emerging stronger and better.
Visit Crystabelle KTV Lounge and have a great time.
Address: 3 Teo Hong Road, Singapore 088322
Phone: 6224 7466