EXCLUSIVE INTERVIEW – Adapting to Change: How a Homegrown Brand Succeed with Innovation
THE KUEH LAPIS STORY
Budhi and his wife founded Optima-Daribell Pte Ltd in 1998. Deli-Indo is the brand created for its range of signature Kueh Lapis. Daribell is the branding for their range of vacuum-packed (Vacpack) Kueh Lapis and other non-lapis products. Budhi shares about the beginnings of his Kueh Lapis business.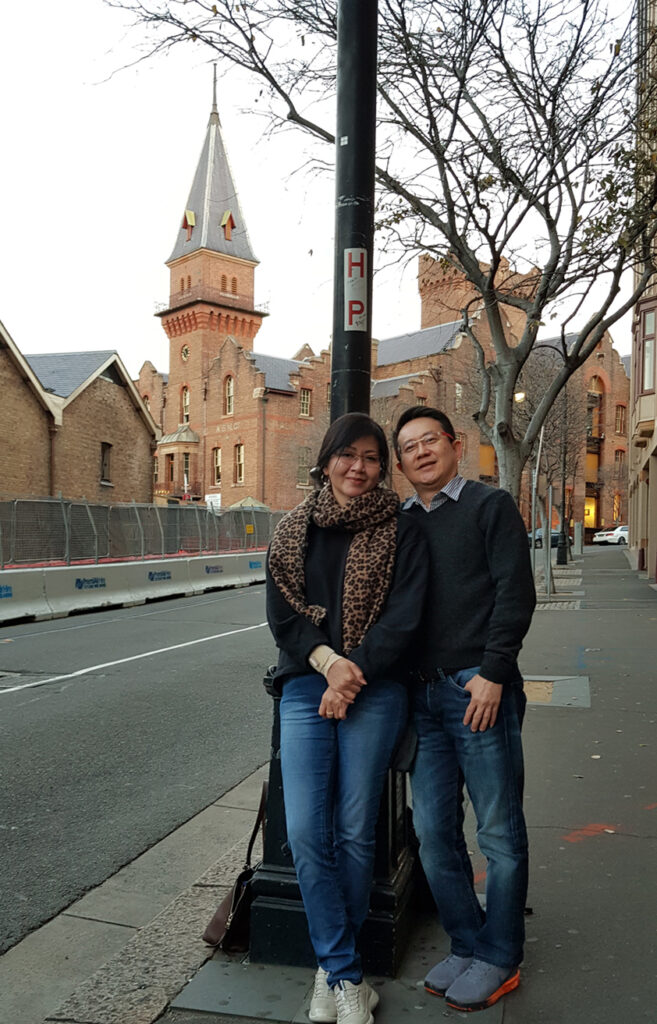 "I set up my company a few months after I moved my family members from Jakarta to Singapore due to the political volatility at that time. Two months later, the May 1998 riots of Indonesia happened. Much to my relief, my family members were already safe in Singapore," Budhi explained.
Budhi spent the first few months not knowing what business to do. Finally, he and his wife decided to venture into the Kueh Lapis business. It was a natural choice for them as they were already in the food business in their native country, Indonesia.
SIGNIFICANCE BEHIND DARIBELL
Budhi currently owns two brands: Deli-Indo and Daribell. The Daribell brand name holds dear to Budhi as it comes from a combination of the initial first few alphabets of his children' names. DA (Davin), RI (Richard) and BELL (Bella).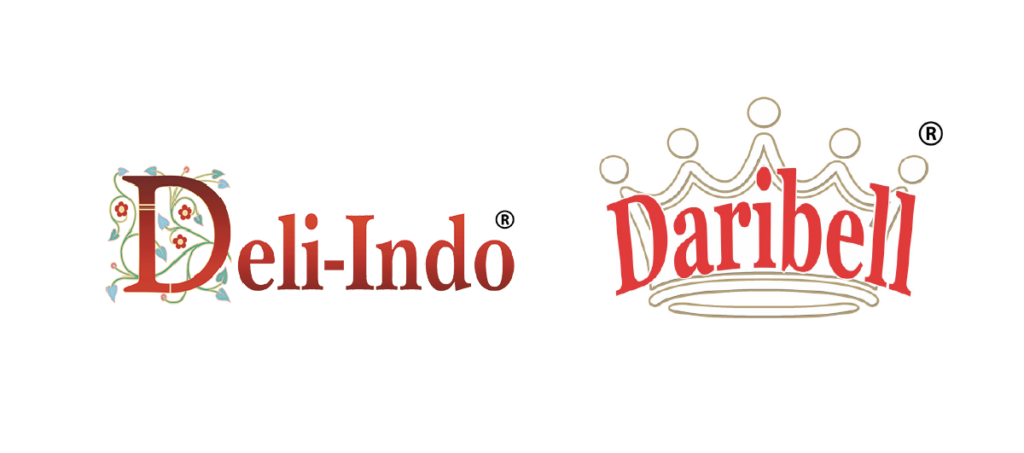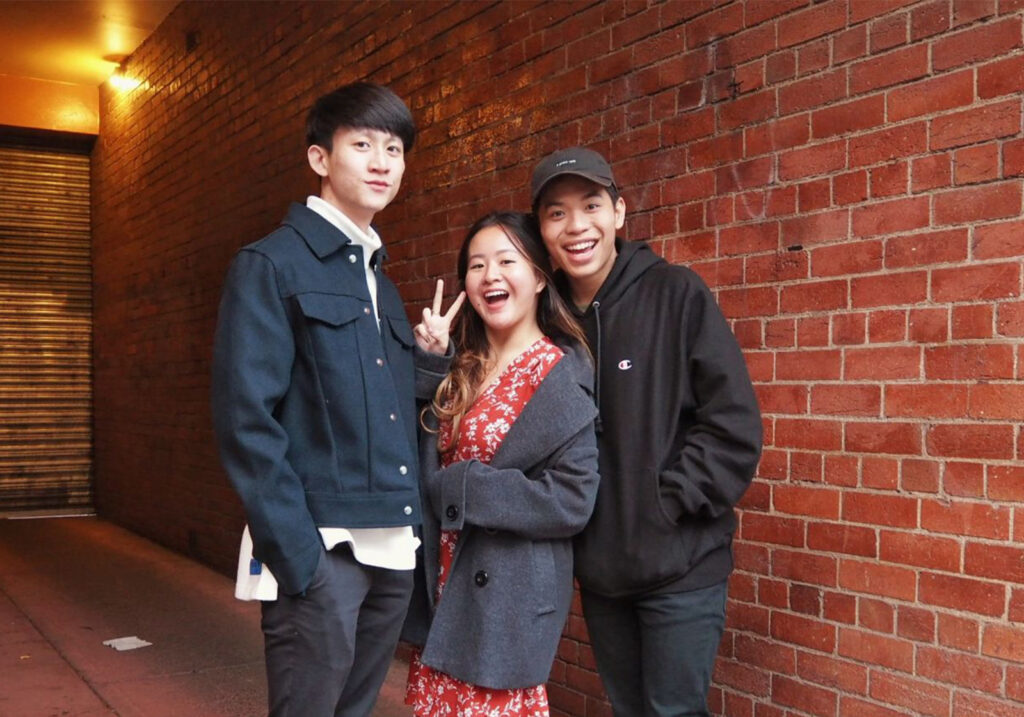 OPERATING THE BUSINESS
Budhi's company first started by supplying their Kueh Lapis to retailers such as bakeries, petrol stations and hotels. As the production of Kueh Lapis is a very tedious process, their clients find it easier and more economical to procure from them.
Now, they are exporting their products to markets in Hong Kong, China and many more.
"We get invited regularly to take part in overseas trade shows under the Singapore Pavilion," Budhi said.
STRONG FAMILY FOUNDATION
Budhi attributes the business' smooth operation and success to the efforts of his family members.
"I am blessed with two beautiful ladies in my life who are assisting me in running the company. One is my wife, Tina and my daughter, Bella." Tina handles all the offline business whilst Bella is instrumental in managing the online and social media sales.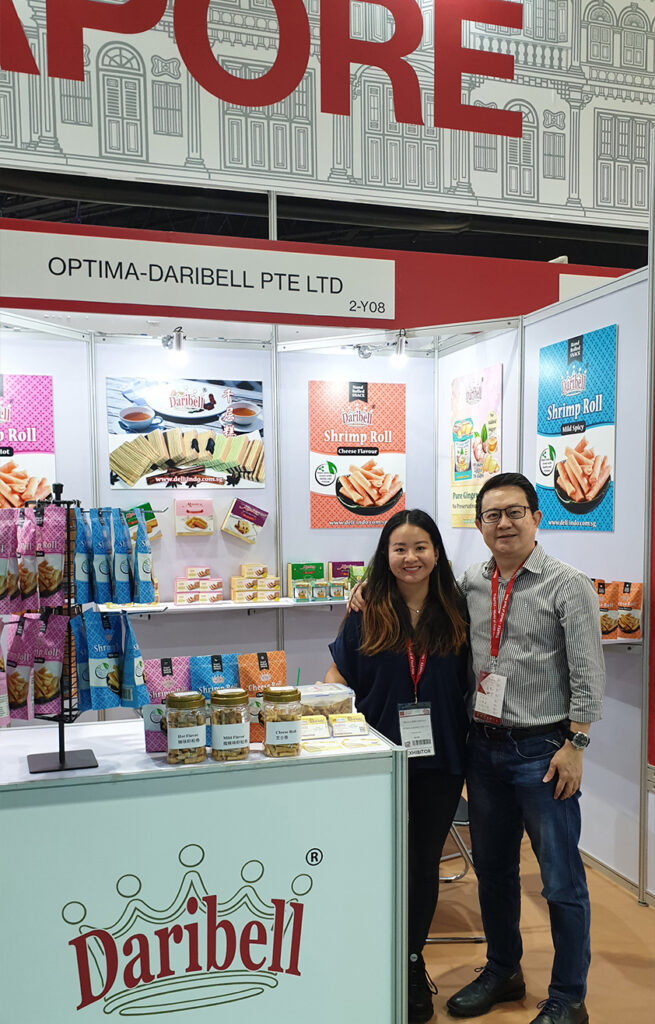 INNOVATING NEW FLAVOURS
To Budhi, it is vital to continue developing their product range to keep up with market trends and demands, especially in the food business. Deli-Indo currently offers more than ten different flavours of Kueh Lapis, namely Original, Prune, Mocha, Pandan, Chocolate, Cranberries, Fruits, Durian, Rainbow and many more.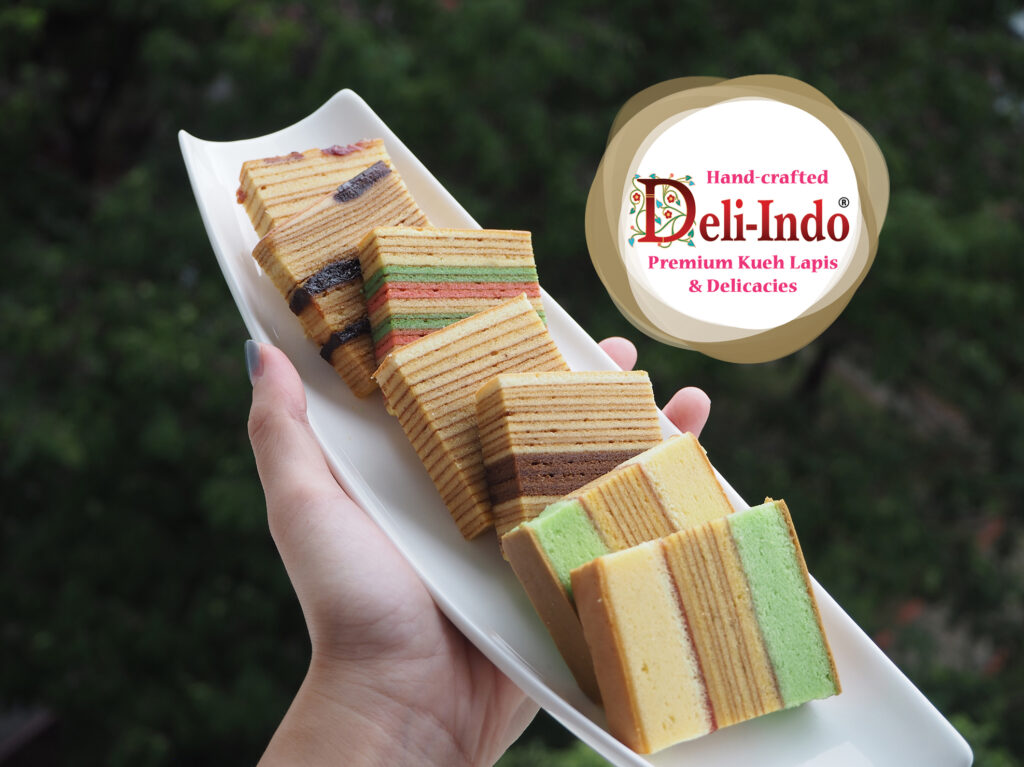 Their all-time bestseller is the classic Original flavour Kueh Lapis.
"Our Original Kueh Lapis comes with a hint of spice flavour, which is how the Kueh Lapis should taste. It proves to be very well-liked by Kueh Lapis lovers in Singapore," Budhi elaborated.
The Rainbow Lapis has been selling well recently due to its attractive colourful appearance and the non-spice taste, which is suitable for younger families with kids.
DIGITALISING THE BUSINESS
Daribell first set up its e-commerce website in 2000. It was not easy to set up an online website at that time when the internet was at the beginning phase.
"The most challenging part was getting the payment gateway provider to process the online payment. I remember there was only one payment provider which was eNETS," Budhi recalled.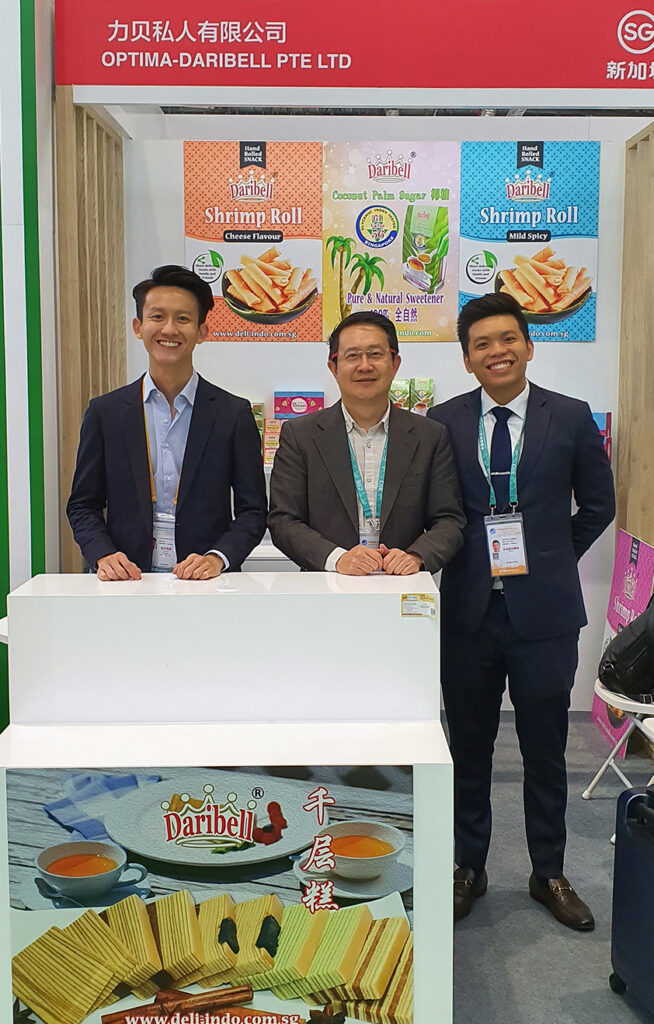 Fast forward to 2020, the e-commerce ecosystem has improved by leaps and bounds. To keep up with the ever-changing technology, Budhi's company just revamped their online store, designed and built entirely by their in-house team.
"Our online store allows our customers to pick and choose a wide variety of Kueh Lapis and other products, select a delivery or pick up date, process payment online, all these at the convenience of a few mouse clicks," Budhi explained.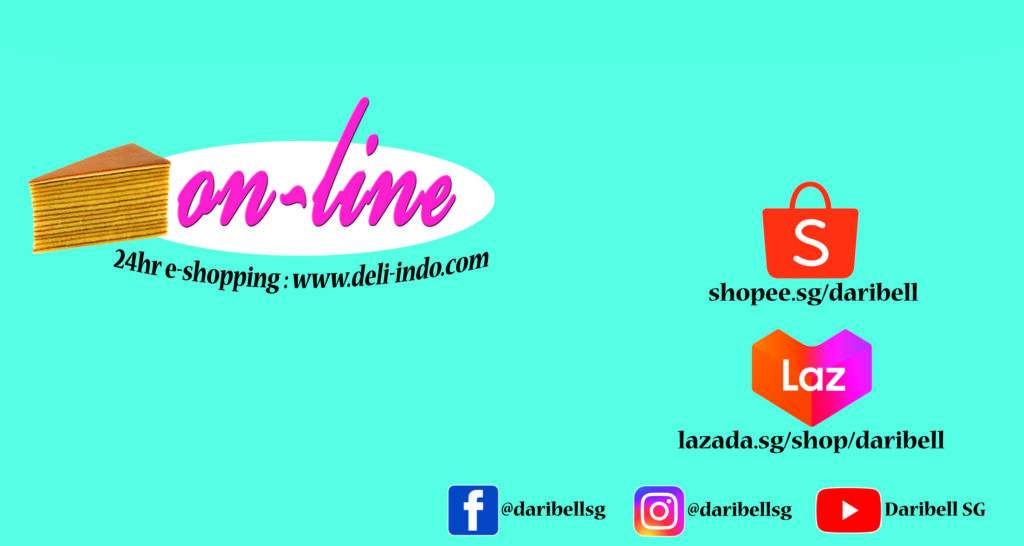 To reach out to more customers, Daribell began selling their products on Shopee and Lazada in 2019.
"When Shopee Singapore invited our company to set up an Official Store within its platform in mid-2019, we agreed immediately and proceeded with the project," Budhi said.
Till date, Daribell has completed close to 800 orders with a shop rating of 4.9 out of 5 stars.
OVERCOMING THE STORM
The COVID-19 pandemic has affected Budhi's business significantly as many of their clients in the hotel and F&B sector were unable to operate. They were not getting any sales from these clients for six months. Fortunately, however, as part of being an essential service, the Ministry of Trade & Industry (MTI) allowed Budhi's company to operate throughout the entire Circuit Breaker period.
"Hari Raya fell within the Circuit Breaker period, luckily our entire infrastructure for online sales and its supporting logistics was ready to meet the challenge. As our Kueh Lapis are Halal-certified, Hari Raya is our second busiest period after Chinese New Year. I can't imagine the loss we had to suffer if we were unable to operate," Budhi said.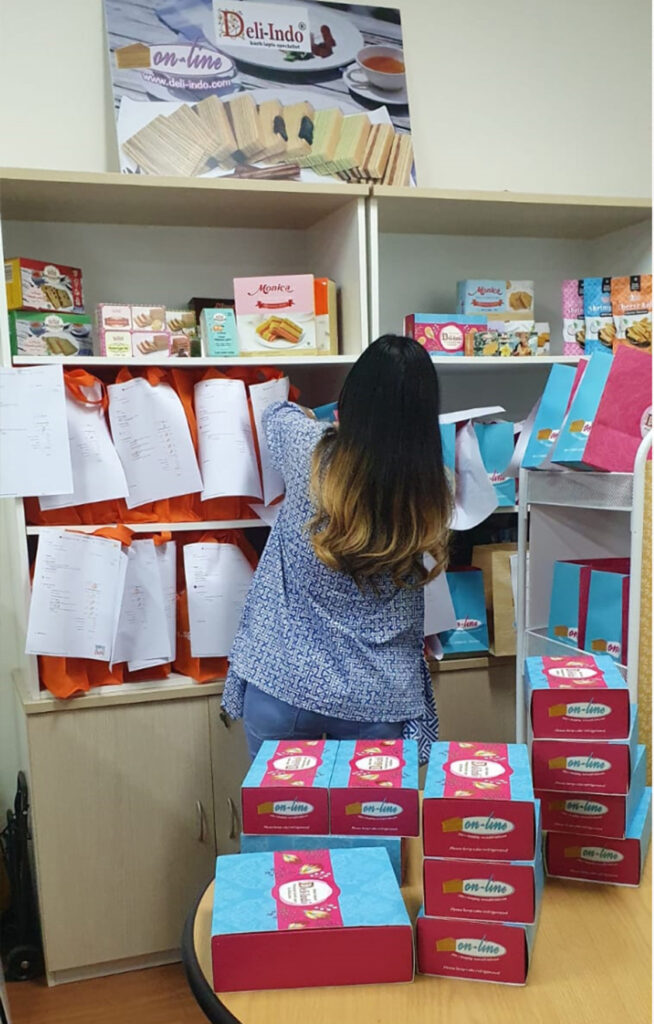 Budhi recalled one memorable event that happened during the Circuit Breaker period. "Because cake shops were not allowed to open, we were flooded with Kueh Lapis orders. Customers switched to Kueh Lapis to replace the regular birthday cake, with many requesting birthday candles together with Kueh Lapis."
WIDE PRODUCT OFFERINGS
Daribell offers a variety of products that are beneficial for health and well-being, which saw a remarkable increase in sales for these products during this pandemic. Some products include Granulated Palm Sugar GI56, Pure Ginger Powder, Ginger Drink, Ginger Palm Drink and Organic Liquid Palm Sugar.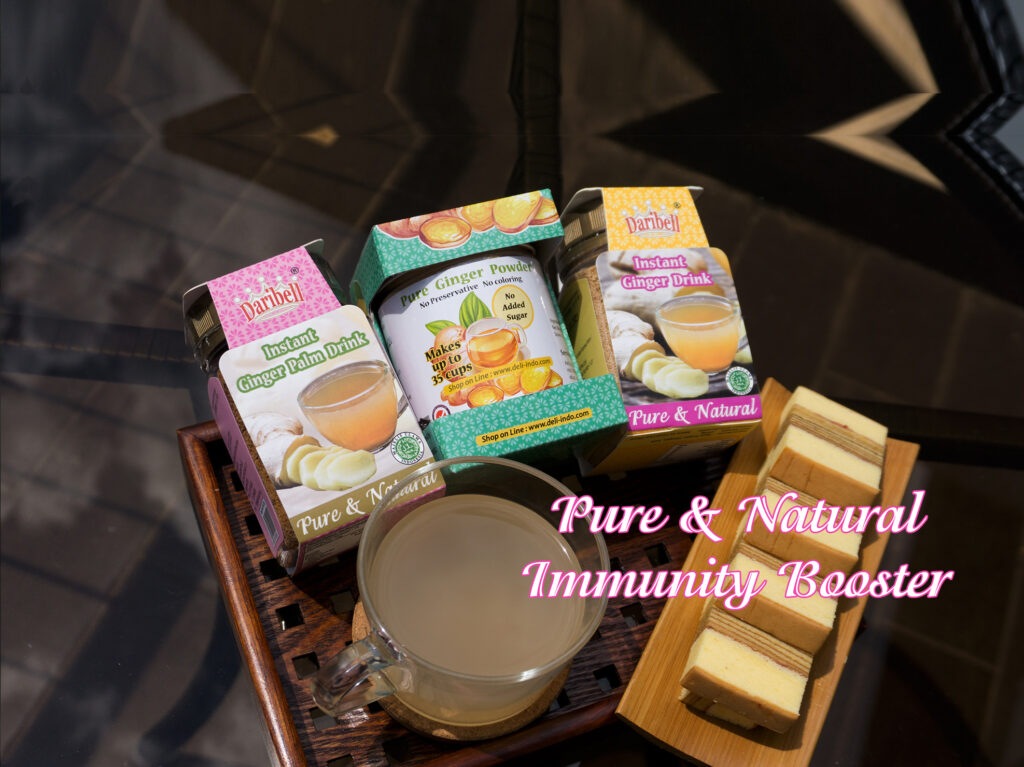 These products are processed naturally without adding colouring, preservative or flavouring. They have immunity-boosting properties, which is vital to keep our body fit and healthy.
CHINESE NEW YEAR ORDERS
On every Chinese New Year, Deli-Indo processes at least 3000 boxes of Kueh Lapis. Hence Budhi suggests placing orders as early as two to four weeks before Chinese New Year to avoid unfulfilled last minute orders.
UPHOLDING COMPANY VALUES
Despite uncertainties and challenges ahead, Budhi assures that they are committed to maintain its product quality and to keep their products affordable for all of their valued loyal customers.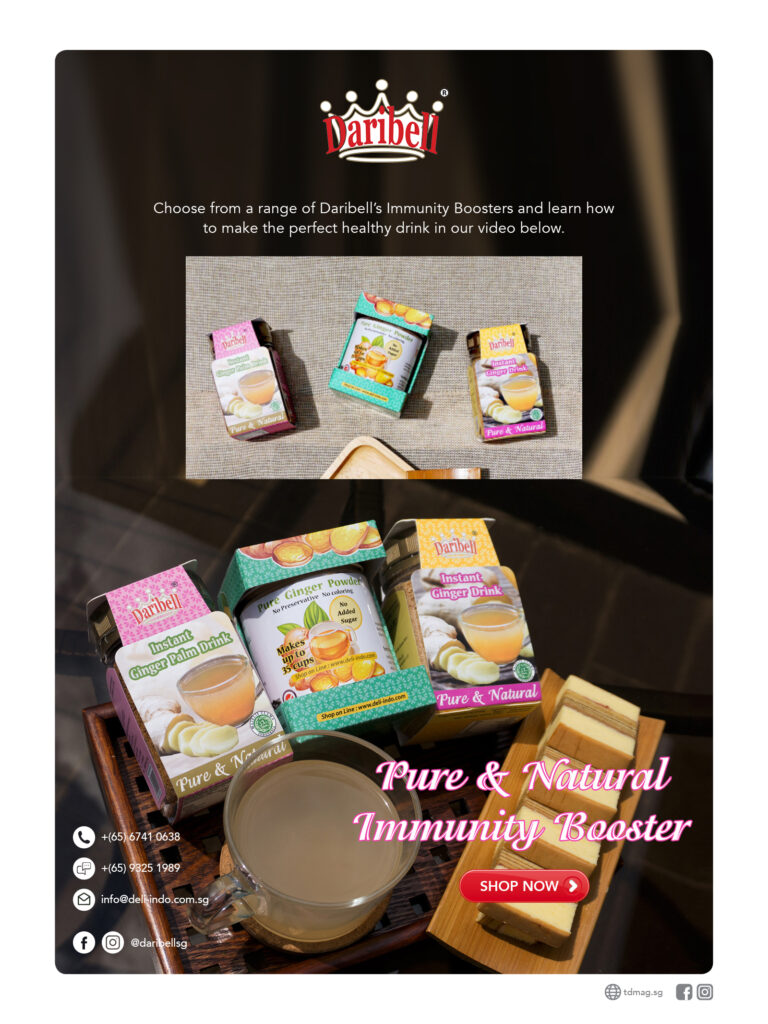 Enjoy 10% OFF with promo code: LAPIS68 with a minimum purchase of $68.
Enjoy 15% OFF with promo code: LAPIS388 with a minimum purchase of $388.
Enjoy 20% OFF with promo code: LAPIS888 with a minimum purchase of $888.
Indulge in Deli-Indo's premium Kueh Lapis today!
Promotion is valid till 31 Jan 2021.